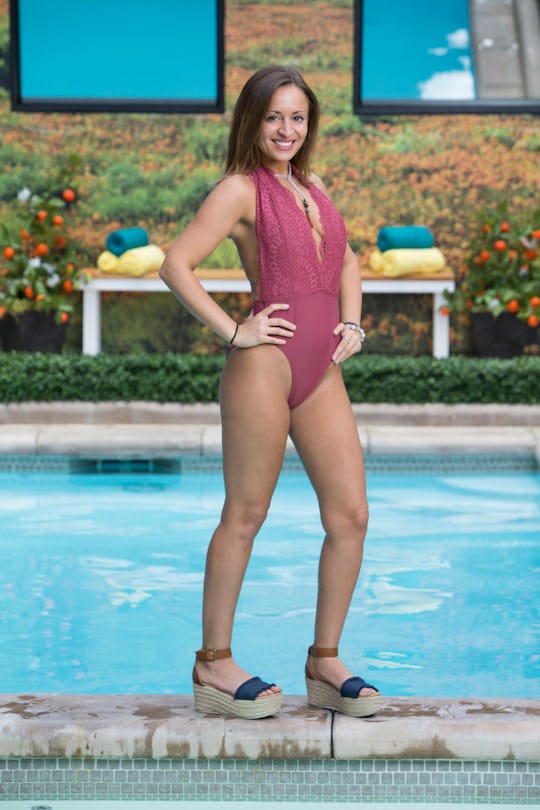 Sonja Flemming/CBS
'Big Brother' Star Kaitlyn Herman Could Be Your Life Coach
This week in the Big Brother house, the power has left Tyler's hands and gone directly to Kaitlyn's head. Kaitlyn already flipped the vote last week to send Steve home, going against her alliance, and now she's planning on backdooring the leader of her alliance, Swaggy C. With Kaitlyn running things this week, it's not surprising that many fans now have a number of questions about her. The main one is how much does Kaitlyn make as a life coach?
If you're hoping to have Kaitlyn become your life coach after she leaves the Big Brother house, be prepared to put down a lot of cash. On her website she indicates that her private coaching can cost between $2,700 and $11,000 depending on which program you choose, and there are a number of options.
You can do private coaching with Kaitlyn for three months, five months, or 12 months. Regardless of which program you choose, you will have to fill out an application so there's a chance you won't even be chosen to get Kaitlyn's life coaching skills. Plus, if you actually want life coaching right now, you'll have to wait a while since Kaitlyn's currently trying to win $500,000, so you may want to try someone else. Preferably someone with a lower price range.
Although Kaitlyn's technically away from her day job of life coaching right now, she still had to put her skills to work this week. Since she's backdooring Swaggy C she had to put up two pawns and they are Winston and Scottie. While Winston made sense to Kaitlyn's alliance, Scottie seemed like a foolish choice since he's a vote for their side of the house. Scottie was rightfully nervous about the idea of being put as a pawn since Steve was supposedly a pawn last week and he was sent home. To be clear, Steve was never actually a pawn and always was Tyler's target, but Scottie doesn't know that.
In any case, Scottie was so nervous his hands were actually shaking so Faysal went to Kaitlyn to get her to talk to Scottie in the hopes that she'd change her mind and put someone else up instead. This is where her life coach skills came in. Kaitlyn went to work talking Scottie down, trying to convince him that he's definitely not the target and won't be going home. Though she wasn't entirely successful, since Scottie still thinks her plan is stupid, she seemed to be able to at least calm him down a bit. Thus, maybe there is a reason Kaitlyn charges so much for her life coaching after all.
Despite Kaitlyn's assurances, the fact remains that Scottie is still on the block, and depending on who wins the veto, he could still be on the block come eviction night. The only good thing is that even if he is on the block as long as Swaggy C's sitting next to him, Scottie should be save since Swaggy C's side wouldn't have the votes to save him. The Level 6 alliance alone is enough to send Swaggy C home because that would end in a tie and Kaitlyn has made it clear Swaggy C is her target so she'd break the tie and send him home.
Thus, Scottie shouldn't be worried. No matter what happens with the veto he's safe this week. That being said, it'd definitely be much less stressful for him if he wasn't on the block come Thursday night, which means he, or someone on his side of the house, will have to win the veto and pull him off the block.