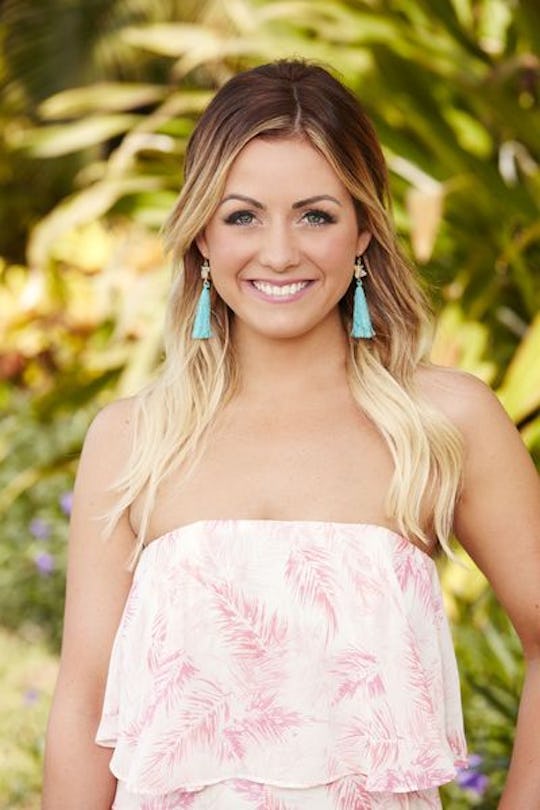 Craig Sjodin/ABC
How Much Is Carly Waddell's Engagement Ring On 'Bachelor In Paradise'?
The love story between Carly Waddell and Evan Bass was by far one of the most unexpected aspects of Bachelor in Paradise Season 3. None of the couples who made it to the finale had a bump-free road, but Carly and Evan's romance was particularly eventful (to put it gently). After weeks of back and forth about whether she was even into Evan at all, Carly shocked us (and herself) when she fell for the erectile dysfunction specialist from Tennessee and accepted a beautiful ring from him during the season finale. But how much did Carly's ring cost on Bachelor in Paradise?
While we don't have an exact number as of yet, there's no doubt that the show spared no expense on Carly's ring – pursuant to the contestants' contracts with the series, the show pays for the ring in the event that a given couple gets engaged on a show in the franchise. The last Bachelor Ben Higgins set the bar high with the gorgeous Art Deco ring that he picked out for his lady Lauren Bushnell, estimated to cost close to $100,000, according to ET Online.
As with all Bachelor Nation engagements, the ring is from the jewelry designer Neil Lane, who meets with each male contestant or bachelor prior to the proposal to help them pick the perfect ring for the woman they're proposing to. This year, Lane brought a wide variety of rings, since a whopping four couples had made it to the make-it-or-break-it proposal stage. As we now know, a record-breaking three out of four couples actually went through with a proposal – each of them except for Nick Viall and Jen Saviano walked away engaged to be married.
"Cevan" was the first of the three engaged couples to walk away from Paradise and into the sunset together. Evan gave Carly a beautiful and incredibly heartfelt proposal that brought both of them to tears, and Carly gladly accepted the "freakin' beautiful" ring from Evan, happy to go home with him and build their relationship in real life outside of paradise. A coda at the end of the finale revealed that they were still together, with Carly having met Evan's kids and planning to move in with him in December.
According to HollywoodLife, Carly's drop-dead gorgeous ring features a large pear-shaped diamond. From the quick glances at the ring, it appears to be set in a fairly simple band. All in all, it looks like the ring that Evan picked out is a perfect fit for Carly, both in terms of style and size (she literally told him that it fits perfectly during the proposal).