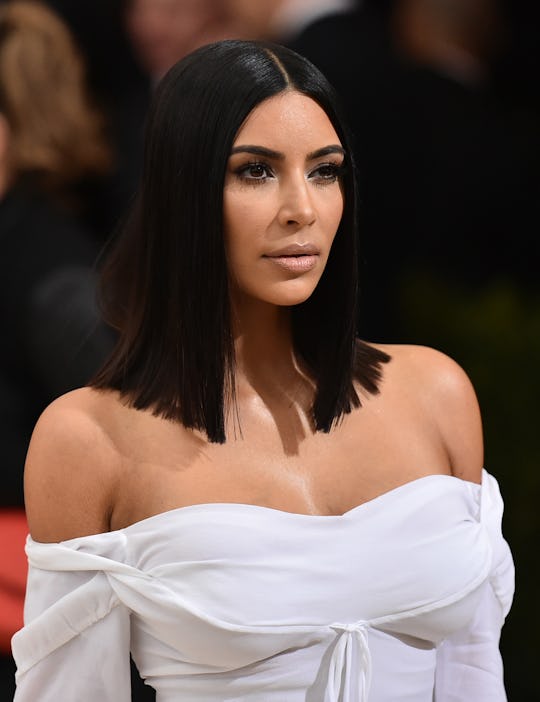 Mike Coppola/Getty Images Entertainment/Getty Images
Here's How Much Kim Kardashian's Car Seat Costs
One of the biggest decisions a parent can make when it comes to keeping their child safe is their choice of car seat. When you've got to bring the kids along for an errand, or it's time to drop them off at day care for the day, a good car seat should always be part of the equation. Deciding which car seat to use can be tough, because there are so many on the market. Sometimes, people look to products that their friends use, or those recommended by a doctor. But others might look to their favorite celebrities for ideas. Kim Kardashian is a fairly famous celebrity mom, and based on photos she has shared to social media, she uses the Maxi-Cosi Pria 85 car seat at least some of the time. But how much is the Maxi-Cosi Pria 85 car seat? If non-celebrity moms want to follow Kim's lead, they'll have to save up a bit for it, or hope to get a Maxi-Cosi Pria 85 as a pricey gift at a baby shower.
In April 2015, Famous Baby Products posted an Instagram photo Kim shared featuring her daughter, North West, in her car seat. The site compiles baby products that celebrities own and use for their children, and it identified the seat North is in in the photo as the Maxi-Cosi Pria 85.
The Maxi-Cosi website lists the seat as an available product, and notes that it is "the only convertible car seat on the market that fits a child up to 85 pounds." It has great reviews, and looking at the features listed, it's not hard to see why.
The Maxi-Cosi Pria 85 is "specially designed to fit better in your car," and the seat pad is machine washable and dryer safe, according to the Maxi-Cosi website. Both of those things mean less effort for busy parents. But sometimes convenience can equal dollar signs, and that's definitely the case with the Maxi-Cosi Pria 85.
The Maxi-Cosi website offers a "Find A Store" feature on the Maxi-Cosi Pria 85 page, and it lets you look for physical stores near you, or online retailers. Just by clicking around a couple of different options, it became clear very quickly that this isn't the car seat for parents looking to save money.
On Buy Buy Baby's website, a "Maxi-Cosi Pria 85 Max Convertible Car Seat in Night Black" is available for a whopping $349.99. For comparison, the "Maxi-Cosi Rachel Zoe Special Edition Jet Set Pria 85 Convertible Car Seat" is also available on Buy Buy Baby, but it's even more expensive — available brand new for $399.99, instead.
There are cheaper options, however. The "Maxi-Cosi Pria 85 Convertible Car Seat in Loyal Grey" can be bought through Buy Buy Baby for $299.99, for example.
Toys "R" Us/Babies "R" Us offers pretty much the same selection of car seats for the same prices. To compare, when searching all convertible car seats available through the Toys "R" Us website, the cheapest one available on Tuesday is a Graco car seat available for $49.99.
And no matter what seat you're looking for, most parents probably know to shop around. I was able to find a "Maxi-Cosi Pria 85 Special Edition Convertible Car Seat with Removable Canopy, Manhattan Black" on Amazon for $258.12 on Tuesday, but it looks like it's on sale. There's also a "Maxi-Cosi Pria 85 Convertible Car Seat, Triangle Flow" available on Amazon for $279.89, but it was discontinued by the manufacturer.
If you're truly committed to buying a Maxi-Cosi Pria 85, there are certainly a lot of options in styles and sellers. But they are definitely a financial commitment as well, and while Kim Kardashian might not have to worry about that, the average parent will likely have to save up to purchase one of these particular seats.