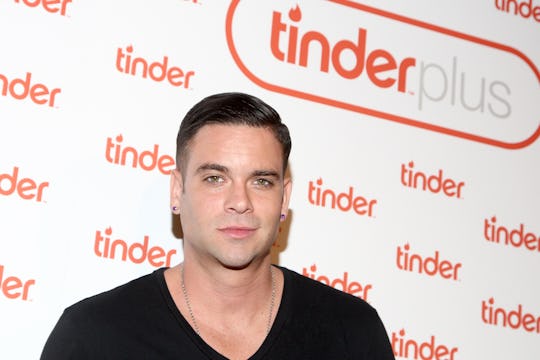 How Much Jail Time Will 'Glee' Star Mark Salling Get? Child Porn Possession Carries A Standard Sentence
Glee star Mark Salling was arrested Tuesday for child porn possession. TMZ reports that the Los Angeles Police Department's Internet Crimes Against Children task force obtained a warrant, searched Salling's Sunland home, and arrested him after finding hundreds of child pornography images on his computer. Under California's child pornography laws, for the first-time misdemeanor of possessing child pornography, Salling faces up to one year in jail and a fine of up to $2,500. Romper reached out to Salling's rep for comment Tuesday but did not immediately hear back.
LAPD police officer Aaron Jefferson confirmed the news to PEOPLE on Tuesday, though the officer only offered up, "He was taken into custody this morning for possession of child porn." If 33-year-old Salling is found guilty, he will also have to register as a sex offender, a title that will classify his misdemeanor and follow him for life. Any future offenses would count as felonies and carry much harsher sentences.
Jefferson said Salling was arrested in the 9900 block of Helen Ave., according to New York Daily News, and his cell phone, tablet, and other electronic devices were seized. LAPD Lieutenant Andrea Grossman told Newsweek that the Internet Crimes Against Children task force received Salling's case two to three weeks ago. During the search, they used a mobile forensic lab and verified media as child pornography.
Salling's bail is currently set at $20,000, and he was booked at the Metropolitan Detention Center in downtown Los Angeles, according to Entertainment Tonight. The outlet also reports that police were acting on a "concerned tip." Other than that, investigation details have remained private.
This is not Salling's first run-in with the law. Earlier this year, Salling settled a lawsuit with ex-girlfriend Roxanne Gorzela, who accused him of sexual battery and assault. Salling was ordered to pay $2.7 million by a judge after Gorzela claimed Salling had unprotected sexual contact with her after she demanded he wear protection. She also claimed he physically assaulted her when she later confronted him, and according to the Daily Mail, Salling admitted to negligently causing Gorzela to fall. Salling and his rep denied allegations after the lawsuit was filed, claiming it was fraudulent.
Sailing's representatives have yet to issue statements, but former fans of his Noah "Puck" Tuckerman character on Glee have expressed their sentiments.
The Texas native was currently filming Adi Sankar's Gods and Monsters. No word yet on what will happen to the film as news of Salling's arrest unfolds.
This story is developing...
Image: Tommaso Boddi/Getty Images