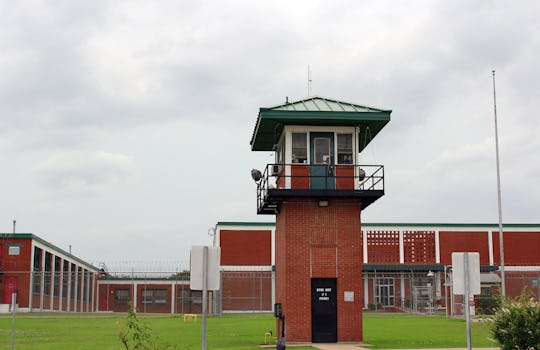 How Much Prison Time Does 'Affluenza Teen' Ethan Couch Face? The Courts Probably Won't Be As Kind To Him This Time
After a massive manhunt following his alleged probation violation, Ethan Couch — the Texas teen who avoided jail in a fatal drunk-driving crash by blaming his privileged upbringing — and his mother were captured in Mexico, according to CNN. Couch was two years into a 10 year probation sentence for a 2013 drunk driving crash that killed four people when he allegedly fled, possibly violating the terms of his original sentence. How much prison time could "Affluenza teen" face now? Well, analysts agree that it's unlikely that the courts will be as lenient this time around.
In June 2013, Couch was driving drunk along a dark road when he hit another car, killing four people and injuring others — including several passengers in his own vehicle, CNN reported. Couch pled guilty to four counts of manslaughter and another two counts of intoxication assault, but at trial his attorneys argued that the 16-year-old's parents were actually to blame for the crash, since they never set limits for the teen and gave him everything he wanted. Prosecutors asked for a 20 year prison sentence, but a Texas juvenile court judge instead sentenced Couch to 10 years probation and a stint in alcohol rehab.
Earlier this month, a video posted to Twitter appeared to show the now 18-year-old Couch breaking his probation by playing beer pong. Under the terms of his probation, according to the Dallas Morning News, Couch was not allowed to drive, drink alcohol, or use drugs. Authorities launched an immediate investigation, but hesitated to call the video a clear probation violation. Speaking to the Dallas Morning News, a spokesperson for the Tarrant County sheriff's office said that probation cases "are not prosecuted or revoked or modified based on hearsay or based on a grainy video that we can't identify someone in."
Then in mid-December, Couch skipped a mandatory meeting with his probation officer, which is a clear violation of his probation. A warrant was issued to take Couch into custody when his probation officer couldn't reach him, CNN reported at the time.
After a weeks-long manhunt, Couch and his mother (who had also been reported missing and was believed to have helped Couch evade officials) were caught in Puerto Vallarta, Mexico — more than 950 miles from their Texas home. Ethan and Tonya Couch have been detained by Mexican authorities, according to CNN, and are expected to be turned over to U.S. Marshals.
Though Couch is still considered a juvenile under the Texas court system, authorities have said they have no intention of going easy on him this time. Before Couch was discovered in Puerto Vallarta, a spokesman for the Tarrant County Sheriff's Office told the Dallas Morning News, "any mess-ups from now on, he's going to be over with us. He's going to see what the 'big-boy jail' is like." Sheriff Dee Anderson added, "He's ruined a lot of lives. We're determined to make sure he's fully accountable within the boundaries that are set in the case. He needs to be brought back."
When he was convicted in 2013, Couch's probation terms stipulated a prison sentence of up to 10 years for any violation. But now, the district attorney's office has petitioned to move the case to adult court after Couch's 19th birthday, citing the teen's blatant disregard for the law.
Whether the teen will face punishment under his original probation terms or new charges connected with skipping the country remains to be seen. But it's highly unlikely that the Texas teen will be able to use wealth and privilege as an excuse for bad behavior this time around.
Image: Chantal Valery/AFP/Getty Images