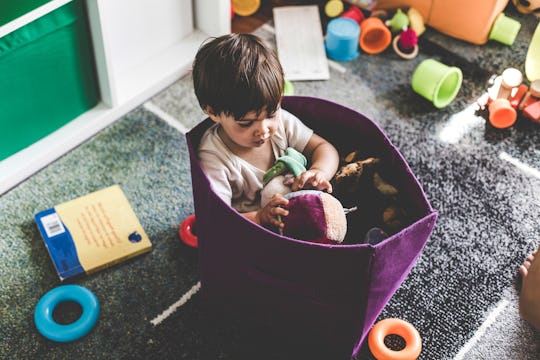 miunicaneurona/Fotolia
If You Skip Preschool, Here's How Science Says It Could Impact You Later In Life
I'll admit, I had a hard time signing my son up for preschool. My husband and I were in the process of determining what was at the root of his social issues, and he really struggled. We also debated whether we'd send him to private school or public; it was a lot. In the end, we thought that the benefits of pre-K outweighed our reservations, and at age 4, he made his way into the classroom. I'm glad we made the choice. It turns out there are some ways not going to preschool affects you later in life.
In 2011, New York City became of the the first cities in the country to offer free, full-day pre-K for all 4-year-olds living in the five boroughs. It was the cornerstone of Mayor Bill de Blasio's mayoral campaign, and he made it happen quickly. In 2017, the mayor proposed to expand the program to the city's 3-year-olds as well, in a modified format. When he did this, he cited the growing research literature that's shown that there is a real difference in educational outcome for kids in the United States who are afforded the ability to attend preschool and pre-kindergarten, reported The New York Times. The research shows that, simply put, children who go to preschool perform better in elementary school, and it's predictive of a better future.
Not going to preschool, which is still not a mandatory program federally, can be associated with negative outcomes, and here are just a few of them.