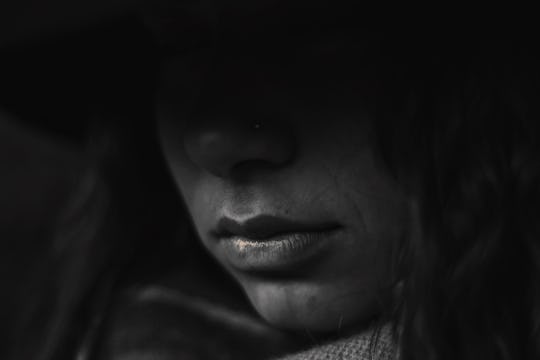 Pixabay
How Often Is Postpartum Depression Missed By Professionals? It Goes Undiagnosed Frequently
Postpartum depression is one of the most common postpartum conditions. In fact, according to Postpartum Progress — a nonprofit dedicated to raising awareness for, and fighting the stigma associated with, maternal mental illness — as many as 20 percent of all mothers will experience some form of PPD. However, statistics on postpartum depression vary quite a bit because not everyone who has PPD is diagnosed with PPD. So exactly how often is postpartum depression missed by medical professionals? How many cases are misdiagnosed, or go undiagnosed?
Surprisingly, some studies have found that "up to 50% of all women with PPD go undiagnosed," according to Postpartum Progress. And while many factors may contribute to why postpartum depression is missed in so many moms — for example, some mothers never seek help due to embarrassment and shame while other mothers, particularly those from low-income families, are less likely to seek help because they cannot afford it — this statistic is alarming because postpartum depression is dangerous and can be deadly.
How do I know? Because I struggled with postpartum depression for more than a year and, as a result of my PPD, I felt worthless and hopeless, and I entertained suicidal thoughts. I seriously and genuinely wanted to die. At one point, I even made a "plan."
The good news is that, if you are struggling, there is help. You are not crazy, and you are not alone. Aside from going to your OBGYN, or finding a psychologist or psychiatrist on your own, your primary care physician should be equipped to assist you. Your child's pediatrician can offer guidance or support. (In fact, a few years ago the American Academy of Pediatrics recommended that pediatricians screen mothers for PPD at infant/well-child visits.) If money is a concern, there are PPD support groups you can attend, and Postpartum Progress has a wealth of information on its website about taking care of and treating postpartum depression. And if you are still unsure whether your feelings are "normal" or "the baby blues" or something more serious, the Edinburgh Postnatal Depression Scale (available online) is a screening tool designed to detect and rank the severity of your postpartum depression. Because, trust me: the symptoms of postpartum depression aren't always what you would expect.
PPD is not always characterized by tears and an overwhelming sense of sadness.
Regardless, if you are suffering from postpartum depression, think you may be suffering from postpartum depression, or simply need extra support, realize help is available — and reaching out for that help doesn't mean you are crazy, it doesn't mean you are an inadequate parent, and it doesn't mean you are a bad person or a bad mom.
If you or someone you know are feeling suicidal, call the National Suicide Prevention Lifeline at 1-800-273-8255. If you or someone you know are in immediate danger, call 911.