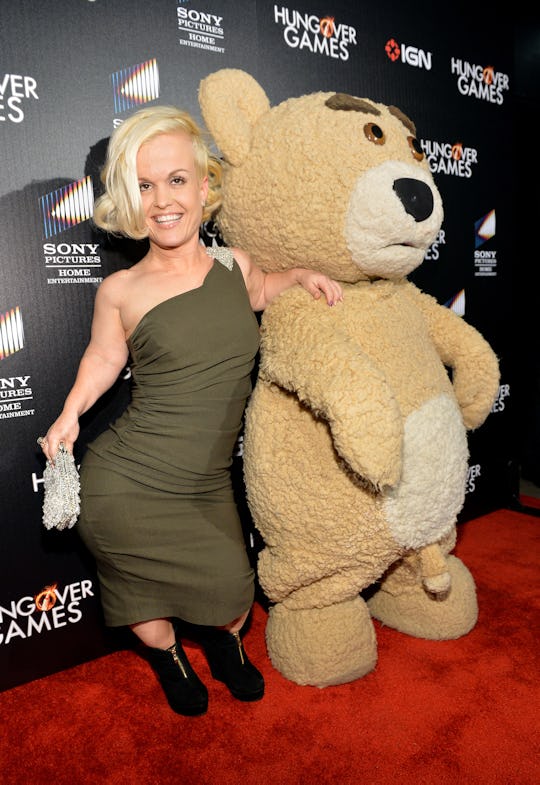 Michael Buckner/Getty
How Old Are Terra Jole's Kids? 'Dancing With The Stars' Isn't Her Only Priority
One of the breakout favorites from this season of Dancing With the Stars is undoubtedly Terra Jolé, who, before the show, was probably best known as the biggest star of her reality series, Little Women: LA, and then later the star of her spinoff show, Terra's Little Family. The mom of two has been non-stop crushing it on the dance floor, probably with the encouragement of her two tiny cheerleaders. So how old are Terra Jolé's kids? Well, they certainly won't be driving anytime soon.
Terra's son, Grayson, was actually born mere weeks before she started on Dancing With the Stars because apparently Terra is a machine that cannot be stopped. Do not even try. That makes this little guy just around 3 months old. Baby Grayson does have a big sister, but she's not quite old enough to be a big help with babysitting or childcare just yet. Penelope was born in 2015, making this little one only a year and a half old. (It's hard to change diapers while you're still wearing them). Together, Terra's little babies are probably the cutest thing to happen to Instagram since puppies. (I know, big words). But just take a look at Terra's Instagram to see for yourself.
The siblings' parents, Terra and Joe Gnoffo, were married in June of 2015 in a "country chic" ceremony near Chicago. Grayson wasn't born yet, but Penny was in attendance. The cutest little member of the bridal party was pulled around in a little wagon with flowers like the princess that she is.
Following the birth of her son, Terra told Us Weekly:
"Getting pregnant a second time was worth all the convincing I had to do! Penny now gets to grow up with a baby brother! Grayson is the perfect addition to our little family, and I'm already excited about what the future holds! I now live for being a mom and can't wait to keep our family growing. Too soon? Lol."
Considering she's still competing for the Mirrorball Trophy, now might not be the best time to get pregnant, but after the show? Well, three is just a magical number!