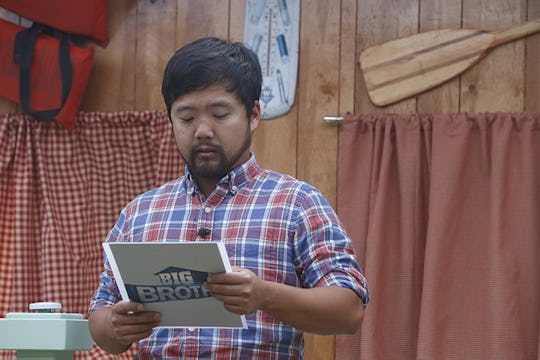 Cliff Lipson/CBS
How Old Is James' Daughter Outside 'Big Brother 18'? She's Proud Of Her Dad
Although James has become popularly known for his flirting and pranks on Big Brother 18, many fans may not know or have forgotten that James' is also a dad. James has mentioned his daughter a few times on the show, but it's easy to forget that James has a little girl at home, waiting for him to return. So how old is James' daughter outside Big Brother? And how is she doing now that her dad is back in the Big Brother house?
James' daughter, Baleigh, just turned four on April 23. She currently lives with her mom, Bree Elaine Poole, and her older half-brother, Landon, who James referred to as his "inherited adopted son" last season. When James became Head of Household (HOH) last season, viewers were shown cute pictures of James with Baleigh on the live feeds, showing a different and softer side to James. Although James himself is a big kid at heart, with his constant pranks and jokes, it's clear how much James loves his daughter and that he's a great dad.
As a vet in the house James is beginning to take on a bit of a fatherly role to some of the newbies. He was there to comfort Tiffany when she became paranoid that she would be evicted last week (although now it seems she may be evicted this week). Similarly, he comforted Bronte this week, letting her know he has her back and is trying to make sure she doesn't get evicted.
Even though James loves to mess with the other houseguests it's clear that he truly does care about a lot of them and his their best interests in mind. James is fiercely loyal to those he believes he can trust and has been very supportive towards Da'Vonne, especially as Frank and Nicole seem to be turning on her. James may be away from home right now but if Baleigh's watching she'll see her dad being an awesome role model while also having a good deal of fun.
Hopefully James will continue to have success in the competition and we'll get to see his daughter cheer him on all the way to the end.