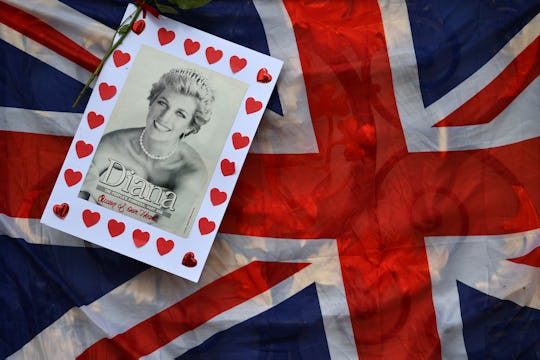 Carl Court/Getty Images News/Getty Images
The Age Princess Diana Was Before She Died Is Heartbreaking
Aug. 31 marks the 20th anniversary of Princess Diana's death in a Paris car crash, and to remember her, ABC will be airing a two-part special tribute. Featuring interviews from her family and close friends, The Story of Diana will celebrate her life and legacy over the course of four hours on Aug. 9 and 10. The anniversary special is leading a lot of people to remember Diana, and giving those who may have been too young to know of the royal icon a chance to become familiar with her. So how old was Princess Diana when she died? Her death was a tragic one that shocked the world when it happened in 1997.
Courts eventually found Princess Diana's chauffeur, Henri Paul, "negligent in Princess Diana's death" due to excessive drinking prior to the accident. However, more than a decade later, another court ruled that the car crash was due to Paul's inebriation and the paparazzi allegedly chasing them through the tunnel. Princess Diana had recently turned 36 years old that past July at the time of her death, and was killed alongside her friend, Dodi Fayed, as well as Paul. While there are going to be a few different specials airing to commemorate her, The Story of Diana specifically seeks to show the woman outside of the royalty, the fame, and her highly publicized death.
Diana's brother Charles, 9th Earl Spencer will be interviewed in the ABC special, and he talked about his involvement in an exclusive clip from People. "One of the reasons I wanted to talk now is because I think after 20 years, somebody shifts from being a contemporary person to one of history, actually," Spencer explained in the clip. "And Diana deserves a place in history. This was a special person, and not just a beautiful one."
Unless you're living under a very large rock, most people probably know Diana was survived by two young (at the time) sons who have grown into Prince William and Prince Harry. Neither of them are participating in ABC's special, though they will undoubtedly be brought up. The special is being presented by People in partnership with ABC, meaning that it will probably be pretty tasteful: Diana herself seemed to trust the publication, having appeared on the cover 57 times, more than any other celebrity.
In addition to the interviews, the TV event will show exclusive home movie footage and will trace her life through her childhood to her marriage to Prince Charles and her huge rise to fame as a global celebrity who had a huge following of fans all over the world. For anyone who wants to remember Diana, or maybe even get to know her for the first time, The Story of Diana seems to be a good place to start.