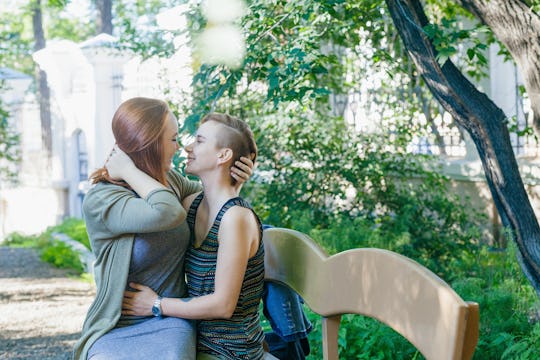 photo_mts/Fotolia
These Are The Odds Of Your Relationship Succeeding, According To The Zodiac
For centuries, people have turned to the night skies to see what the stars have to say about their life. From love and luck to health and wealth, the cosmos cover it all. If you're feeling a little curious about how successful (or doomed) your relationship is likely to be, based on you and your partner's zodiac signs, astrology could have the answers.
As with most successful joint ventures, compatibility is key. Having more than bedroom activities in common can go a long way in assuring the longevity of your relationship. Since a person's zodiac sign says a lot about their personality traits, that might indicate how well you sync up with your significant other.
Going beyond your sun sign — the zodiac sign that corresponds to the day you were born, according to Cafe Astrology — your element sign plays a role in relationships. "Water is emotional, Earth is practical, Air is free-spirited, Fire is passionate, charismatic," psychic Amira Celon tells Romper. Each element rules three signs of the zodiac. "Fire has Aries, Leo, and Sagittarius; Earth has Taurus, Virgo, and Capricorn; Air has Gemini, Libra, and Aquarius; Water has Cancer, Scorpio, and Pisces," astrologer Linda Furiate tells Romper. So, if you want to see how you and your partner's signs stack up, check out this astrological guide.