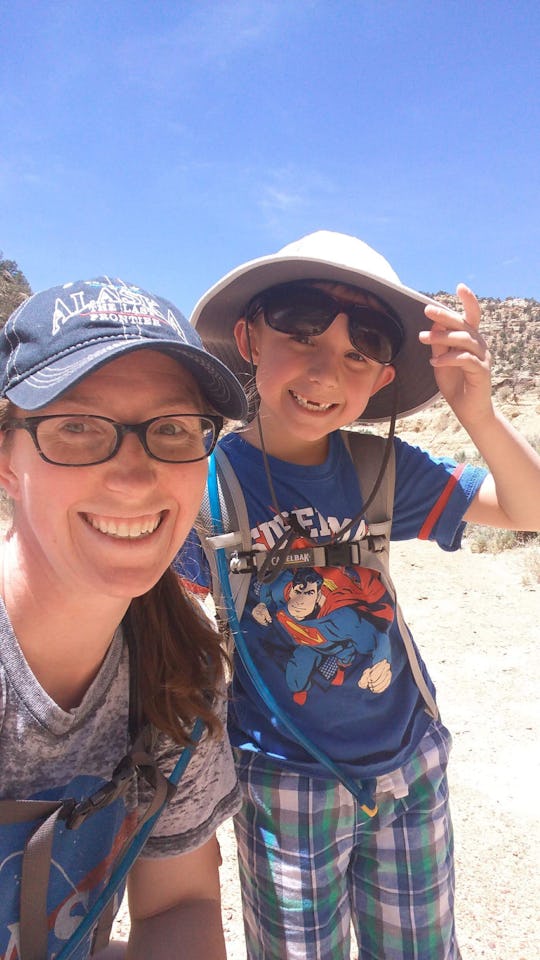 Photo Courtesy of Char
These Moms Share How The Government Shutdown Is Hurting Their Families
The current government shutdown, which began on December 22, 2018, is the longest in American history. Yet many of us, if we're being honest, have probably not felt much of a change. Maybe the line at the airport was a little longer coming home from holiday travel, but so what, right? But for approximately 800,000 employees living without pay, the consequences are very real, pressing and dire. While the exact number of parents directly affected by this loss of income is unknown, Romper spoke with eight moms affected by the government shutdown. Because while most Americans are able to go on with "business as usual," for these parents it's anything but.
The crux of this standoff is the battle between President Trump and congressional Democrats over $5 billion of funding for a border wall between the United States and Mexico. "The Wall," though unpopular among the population at large, was a campaign promise that galvanized Trump's "tough on immigration" base. Upon taking the House of Representatives on January 3, Democrats and a handful of Republicans swiftly passed two bills to fund the government that did not include funding for the border wall. Yet while the bills were almost identical to the measures passed by the Senate before the new Congress was sworn in, Senate Leader Mitch McConnell and Senate GOP leaders will not bring them to a vote.
The future of the shutdown remains unclear, and this uncertainty is preying on every facet of the lives of furloughed government workers and those still working, but without pay. According to a study of Federal data by MagnifyMoney.com, the median American household has approximately $4,830 in savings and almost a third of households have less than $1,000. Considering the average rent in U.S. is approximately $1,400, living without a paycheck for even a short amount of time can be a devastating hardship and that's not even counting the other expenses in raising a family, such as food, utilities, transportation, and childcare...
So while most of us have the luxury of not feeling the direct impact of this impasse (for now), here's how eight families are dealing with this enormous blow.
I think our 5-year-old understands that something different is going on, though she doesn't really understand what it is.
Editor's Note: Some moms were not comfortable sharing certain identifying details, such as full names, locations, or employment details.