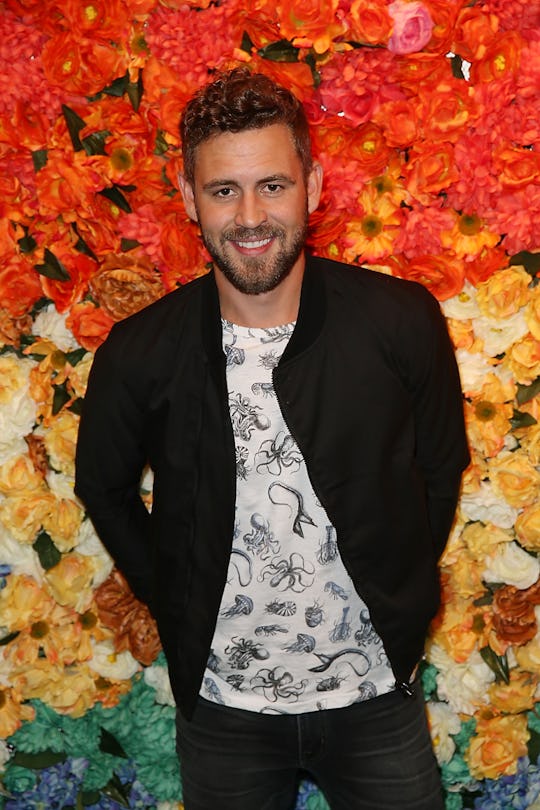 Joe Scarnici/Getty Images Entertainment/Getty Images
How To Apply For Nick Viall's Season Of 'The Bachelor', Because You Know You Want To
Can you feel it? The excitement in the air because Nick Viall is officially the next Bachelor? Seriously, this is one of the most exciting castings the show has ever seen, and you're probably wondering how you can get into a piece of the action. I don't blame you. Nick is a longtime Bachelor Nation fan, and absolutely deserves to be the next Bachelor. So how do you apply to be on Nick Viall's season of The Bachelor? It is actually pretty easy, but let me just say this, get in line.
Nick has been on not one, not two, but three seasons of a Bachelor Nation show. He'll officially be the guy from The Bachelorette, the guy from Bachelor in Paradise, and the guy from (drum roll please) The Bachelor. What a trifecta and resume builder, am I right? Well casting for the show is underway, so you can totally become the girl from The Bachelor if you are lucky enough to compete for Nick's heart. And applying to be on the show isn't actually that hard. It's also not easy — they don't accept everyone — but you don't have to completely go out of your way to get on the show.
You want in? Elan Gale, a producer for the show, knows you and I are just itching to be in the running for Nick's heart. So, he did us a favor and handed us the application. No, seriously. Here's the application above. Click it. Apply. Make it happen. (For the record, as of an hour after Nick's Bachelor announcement, the application site was down for me. Let that speak for just how many people want this.)
The application itself is pretty straight forward. You'll be asked your age, height, weight, gender, city, why you want to be on the show, along with other easy to answer questions. You need to include a picture, which is pretty standard for television casting. After you submit, you're not done. If anything, it's all beginning. But, at least you put yourself out there in the universe. If Nick could get on every type of Bachelor show, you can fill out this application.
You excited? Great. Go forth and conquer this show. Maybe even win Nick's heart while you're at it. Just remember me when you accept that final rose.