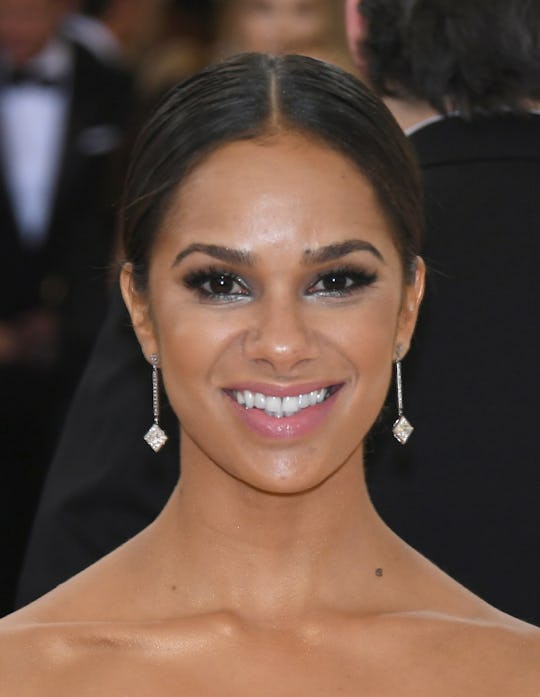 Larry Busacca/Getty Images Entertainment/Getty Images
How To Buy The Misty Copeland Barbie, Because She's A Fabulous Role Model For Any Kid
Barbie has ditched that tacky pink Corvette and has turned her sights toward more substantial pursuits, like highlighting some of the most influential women of color today, including director Ava DuVernay and Zendaya. But Barbie's latest turn, a powerful celebration of ballerina Misty Copeland, might just be her best yet. How can you buy the Misty Copeland Barbie? It's available for pre-order online now.
The doll comes dressed in the Firebird costume Copeland wore four years ago in the role that caught the world's attention. But it's not what the Misty Copeland Barbie is wearing that's most important, unlike most other well-heeled Barbies. Copeland wanted the doll to have the body of a real dancer.
"She has muscles and calves and thigh and a bust," Copeland said on Good Morning America about the new Barbie. "That was important to me."
Copeland's Barbie is part of the brand's line of Sheroes, which is aimed at telling girls they can be anything they can dream. Pretty cool.
Copeland, in a video for Barbie, talks about how she was an avid Barbie fan as a girl and how the dolls were a way for the shy girl to explore her own dreams. Copeland is more than just the first black woman to be named as a principal dancer for the American Ballet Theatre — which would be a career defining moment for any ballerina — but Copeland has also starred on Broadway and was even a muse for the late, great artist Prince.
As the mother of a little girl, I am so thrilled to see Barbie expanding so that it gives young kids something to dream about besides a pink crib in Malibu. Our kids (because boys can play with Barbies, too) need to see women who dare to be different, fearless, and powerful. The beauty of highlighting a woman like Copeland is that she embodies everything the Barbie from decades ago aspired to be. Many young people dream of being ballerinas who wear amazing costumes and dance to music played by a full orchestra. But having Copeland, a real, live prima ballerina behind the doll, who is there to explain to kids that they can achieve anything — provided they're willing to work like hell for it — feels like a big game changer. It's almost like having a Disney princess walk out of the movie and tell you that no man or woman will ever be able to rescue you from all of your problems and that college is always a good investment.
Being a Shero requires more than just the right accessories. It requires dedication, grit, and guts — messages kids need now more than ever. And I can't think of anyone better to talk to our little ones about how to achieve success than Copeland.
The limited edition Misty Copeland Barbie dolls are available for sale through the Barbie site, and can be pre-ordered for $29.99.