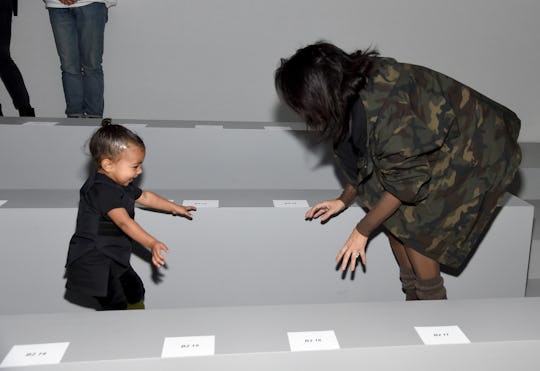 Dimitrios Kambouris/Getty Images Entertainment/Getty Images
Here's How To Connect With Your Kid Early, Based On Their Zodiac Sign
As new parents, we strive to connect with our babies as soon as possible. You give birth and find this tiny stranger suddenly living in your house, drinking milk from your breasts (or from a bottle), and sleeping an awful lot. To connect with a new friend, you'd have conversation, determine shared interests, go to the movies together, etc. But how do you relate to a mushy lump whose only communication skill is crying? It might be helpful to look toward the zodiac to connect with your kid early, based on their sign.
Babies' personalities are often apparent, even in the womb and could definitely be influenced by their sun sign. "The Sun sign dictates your zodiac personality, while your Moon sign ... represents your emotions," explains Harpers Bazaar. So using the stars to guide you, astrologers believe that it's possible to determine what your baby's personality traits will entail, and how to work them to start building your relationship early on.
Astrologer Elisabeth Grace suggests that every parent get their child's horoscope done to help them with their parenting. Grace says that, "A horoscope is more than just a Sun sign. There are many moving parts, and one part that is equal in its significance is the moon." She takes into account the exact birth date and birth hour to determine where the moon and the sun were when your child is born, though cautioning that horoscopes can suggest the potential of each person, but is not the end all, be all. There is still a lot of free will involved and that each person's unique situation shapes them.
Here's a look at the different signs and the best ways to try to connect with your child to take that into account.