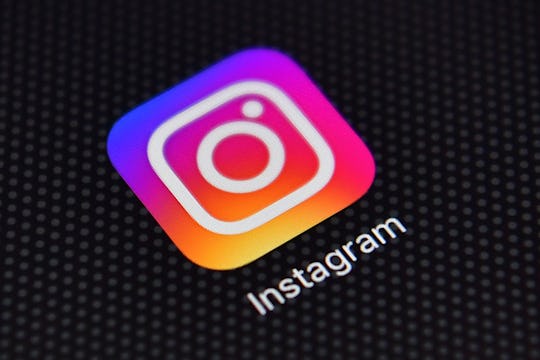 Carl Court/Getty Images News/Getty Images
How To Control Your Instagram Comments Section & Keep Your Social Media Use Positive
Social media is a great way to express yourself, but it also comes with the curse of widespread feedback — not all of which is supportive. Seeing negative comments on a selfie you thought was great, or on a post that was supposed to be a joke, can take the fun out of social media, fast. Now, Instagram is helping make the social media experience more positive by giving users control over comments. Here's how to control your Instagram comments section.
Maybe you think Sarah Palin should become the next head of Department of Veterans Affairs. Maybe you're rooting for Adele to win Album of the Year at next year's Grammys and are afraid of the Beyhive (and really, who wouldn't be?).
Now, Instagram users who are afraid to post their most unpopular, divisive, or just strange opinions have an escape clause to fight against any potential backlash. If you post something you just know you're going to be basking in the haterade for, you can simply tap "Advanced Settings" then choose "Turn Off Commenting" to disable comments on that post.
This is especially important for people with public accounts, who now have a way to avoid complete strangers or trolls from commenting on something they've posted that may be particularly opinionated or risky.
This update is also great because being able to turn off comments on a post sounds much easier (and less time-consuming) than going through each comment one by one and deleting them.
According to Instagram's post about its updated commenting features, users can also turn comments back on a post if they change their minds. Instagram wrote in a post that these features were added "to make Instagram safer than ever for connection and self-expression."
Initially, these features were only available to select accounts, but have rolled out to all 600 million Instagram accounts this past week. "As we learn, we look forward to improving the comment experience for our broader community," Instagram's head of public policy, Nicky Jackson Colaco, told The Washington Post.
Being able to control the comments section also a key way to prevent cyberbullying. More than one-third of teens report experiencing online bullying, according to the Cyberbullying Research Center.
On Instagram, it's easy for someone who follows you to write a mean comment on your post, which may inspire other kids to join in. But being able to turn off comments is a great way to keep bullies at bay before having to read any hurtful comments.
Instagram also unveiled a keyword moderation tool, which allows users to list words they consider offensive or inappropriate. Comments with words from your list won't show up in your posts — instead, they'll be hidden.
It's great to see Instagram doing so much to give users more control over their pages. Being able to post without worrying about what people will say allows users to express themselves more freely. And by being able to filter out negative comments with the keyword tool, users may be encouraged to interact more with their followers. To which we say: go forth, and 'gram.