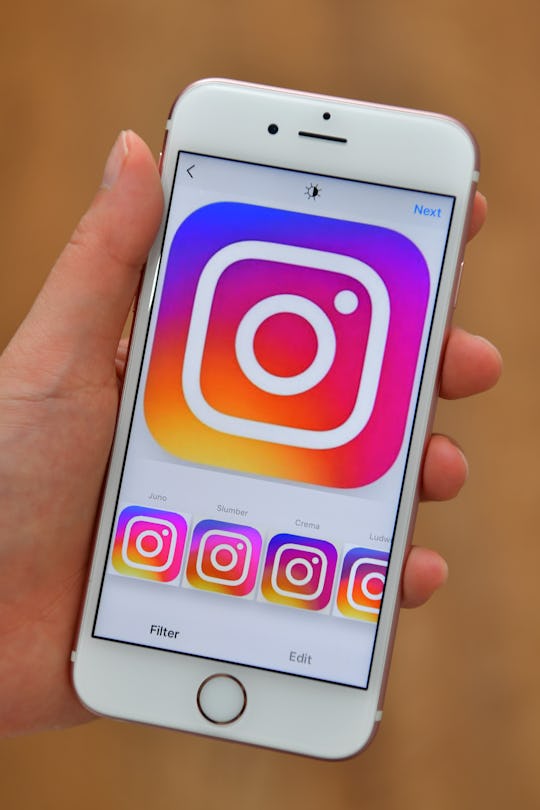 Carl Court/Getty Images News/Getty Images
How To Control Your Instagram Followers With The New Update
Another day, another update. Instagram has revealed a new update with features that will likely be of interest to many of the photo-sharing app's users. As Instagram has long-been a platform for people sharing photos to their growing lists of followers, it hasn't been so easy for losing followers. But, at last, Instagram has released a new feature that will allow you to remove that one (or more) nuisance follower that you have long-hoped to discreetly deny access to your precious selfies and food pictures. So, here's how to control your Instagram followers with the new update. The power is now in your hands.
If you have a private account on Instagram, you can now go to your list of followers, and remove any follower you'd like. The best part? If you're feeling a bit wary about the potential drama such a decision could bring, the company revealed in a recent blog post on Tuesday, that your used-to-be-follower won't be notified when you remove them. "This is an important way for people to feel comfortable sharing with close friends and family," Kevin Systrom, CEO and co-founder of Instagram wrote in the blog post. "In the past, once you approved a follower, there was no simple way to undo that decision without blocking them. "
Instagram's new update also contains other features that give users more control over their user experience. Comment sections on Instagram posts can notably be brutal and have grave effects on a user, with instances of body-shaming, cyberbullying, and relentless gossip and critiques (cue Justin Bieber's recent assessment that the pic-posting app, or its devoted users, "is for the devil.") The company announced that Instagram users have the ability to turn off the comments for each post. (But you can also turn them back on if you change your mind.)
Systrom wrote in the blog post that the new features are part of the company's efforts to "maintain Instagram as a welcoming and safe place for everyone."
To that point, Instagram users can also anonymously report posts they believe to be "self-injury posts." Systrom provided the following description for how Instagram users can call attention to another user appearing to need immediate help:
...From time to time, you may see friends struggling and in need of support. If you believe that someone you care about may be thinking about injuring themselves, you can report it anonymously, and we will connect your friend to organizations that offer help. We have teams working 24 hours a day, seven days a week, around the world to review these reports.
Looks like Instagram is making it easier to keep the platform safe, which is a pretty wonderful and necessary update.