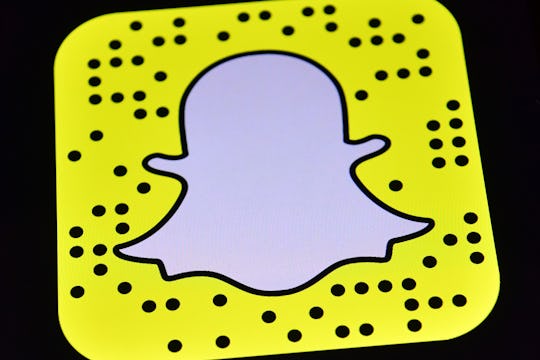 Carl Court/Getty Images News/Getty Images
How To Create Your Own Filters In Snapchat
Just when you thought location-based features couldn't get any more fun with Snapchat's Snap Map, behold mobile users: You can finally make your own geofilters right from within the Snapchat app itself. Snappy users know that they have been able to create On-Demand Geofilters since early 2016, but now Snapchat has enabled users to build their custom geofilters from within the app itself. Here's how to create your own filters in Snapchat, but be ready to whip out your wallet, because it's going to cost you.
There are two kinds of filters in Snapchat: Most of us are familiar with all those wild selfie filters that do things like transform your face into a dog or let you face swap with a buddy; the available selection of selfie filters tend to change day to day. And then there are Snapchat geofilters, introduced in July 2014: These are filters tied to a specific location and can only be used within a certain radius of a geofilter spot, an area called a "geofence."
Snapchat has made it pretty simple to design a custom geofilter from your phone in just a few taps and swipes: Here's how to do it.
To access Snapchat's On-Demand Geofilters, head to your Settings page in the Snapchat app. You can get to your Settings page by clicking the gear icon in the upper right hand corner of your profile page. From there, simply tap on On-Demand Geofilters from the menu. On the next page, again in the upper right hand corner, there will be a custom geofilter icon. Tap it, and start to work your magic.
Snapchat has a ton of geofilter templates from which to choose. Start with your general occasion — you can go for something timely like July Fourth or more generic like a wedding or baby shower — and then click around to your heart's content to add things like text, emoji, Bitmoji, and other stickers to your masterpiece. Pro-tip: Don't include anything such as URLs, hashtags, social media handles, or photos of people in your geofilter or its description, because that will get you an instant rejection from Snapchat — more on that in a sec. Once your geofilter looks exactly how you'd like, simply tap the green checkmark button in the bottom right corner.
Here's my brilliant forthcoming holiday contribution, as an example:
Next you'll be prompted to provide some more information about your custom geofilter to Snapchat, because yes, it has to be reviewed by a human being before it can go live. According to Snapchat's own support pages, the social photo app can't give users a hard and fast timeline on how long it takes to review and approve a geofilter, so don't make one of these after you read this expecting it to show up the same day. That said, Snapchat geofilter approvals can take a few days, so social media blog Buffer recommends submitting your On-Demand Geofilter for review at least three to four days in advance of your event. Give your geofilter a name and the select the type, either Personal of Business.
From there, you'll select how long you want your geofilter to run, and the specific geofence in which you want it to appear to other Snapchat users, because remember: Your custom geofilter, once approved, can be seen and used by any Snapchat user while it's active and they're within your geofence. On-Demand Geofilters start at $5.99; the cost of Snapchat geofilters are based on both the size of your geofence and duration of your geofilter. You can actually reach a pretty large area without breaking the bank. Sadly, I am too cheap to actually pay for my example geofilter, so you'll just have to make a similar Snapchat work of awesome on your own.
Snapchat became even more of a game-changer for social media once it opened up custom geofilters to its users — but it was clunky having to use their web app to build them, or other third-party geofilter design apps. Now that users can create those geofilters without ever leaving the Snapchat app, life events are about to get a whole lot more interesting when you can build your own geofilters for things like weddings, vacations, backyard BBQs, and holidays throughout the year.
That's right, summer brides, Cancers, Leos, and Virgos: forget expensive photo booth rentals. You can create your very own custom geofilter for your wedding or birthday bash. Will photo prop mustaches and kissy lips become a thing of the past? I guess we'll all just have to wait and see just how far and wide Snapchat's in-app custom geofilters take off this summer.