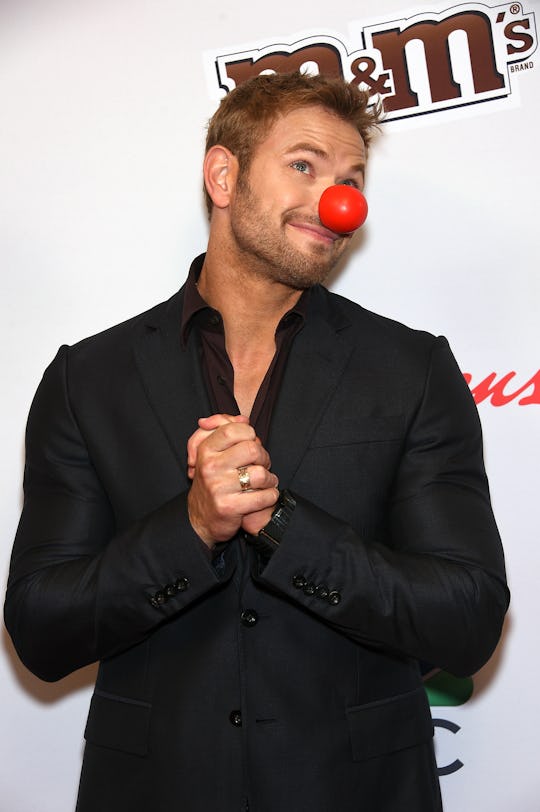 Dimitrios Kambouris/Getty Images Entertainment/Getty Images
How To Donate On Red Nose Day, Because Every Little Bit Helps
Thursday night marks the return of Red Nose Day, the charitable special airing on NBC at 9 p.m. Eastern Time. Host Craig Ferguson will be joined by more than 65 superstars, from Julia Roberts to Will Ferrell, to entertain in an effort to raise money for children. There are plenty of ways to donate on Red Nose Day, and it all goes to a great cause. Red noses are available at Walgreen's (along with other swag), or donations can be given online with a credit card or PayPal, starting at a minimum of just $5. The donations are used for a wide variety of services around the world, so that $5 could cover a meal for a homeless child as well as a mosquito net to protect a baby from malaria.
Viewers who want to do more can also create their own fundraising event (or "FUN-raiser," as the organizers call it) at home, work, or school. Open a lemonade stand, host a viewing party, or solicit donations from friends to sponsor a challenge such as a full day without swearing, or wearing a silly costume if goals are met. Users can set up a Crowdrise page, bring the money into any Walgreen's, or mail it directly to Red Nose Day.
Red Nose Day is organized by the charity Comic Relief, and has raised more than $1 billion in the last 25 years. Already well-known in the United Kingdom, it came to the United States for the first time last year, raising $23 million that provided books, medicine, food, and clean water to children in all 50 states and 15 other countries. This year's partner charities include the Boys & Girls Clubs of America, Save the Children, Feeding America, and many more.
In addition to helping out kids around the world, the special itself looks seriously awesome. Where else could one expect to see Elton John, Bill Gates, and Danny Trejo all in the same room? Even the commercial is hilarious! Last year's telethon featured sketches as diverse as Gwenyth Paltrow hanging from the ceiling (was it an accident, or was it planned?), Ed Sheeran dueting with Kermit the Frog, and a Game of Thrones musical scored by Coldplay – believe it or not, Emilia Clarke's reggae-inspired "Rastafarian Targaryen" is actually surprisingly good. Who knew the Mother of Dragons could put on such a convincing Jamaican accent? And of course, that was back when nobody in the U.S. had heard of Red Nose Day. This year's special promises to be even better. Tune in, and don't forget to donate.