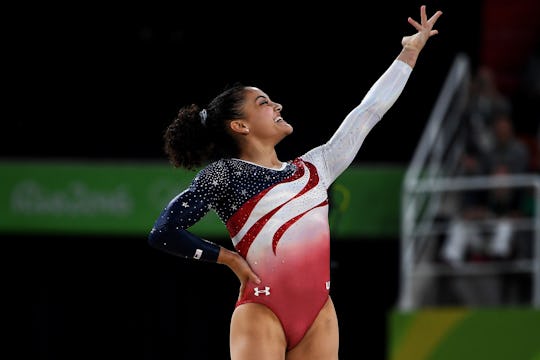 Laurence Griffiths/Getty Images Sport/Getty Images
How To Dress Like Laurie Hernandez, No Matter Your Age
The Rio Olympics brought smiles to everyone's faces, especially when the USA Gymnastics team took home the gold. And one person who was smiling throughout the entire two-week competition was young gymnast, Laurie Hernandez. Winning gold in the team event and silver on the balance beam, the 16-year-old quickly became one of the most lovable personalities and from the games and a perfect inspiration for Halloween costumes this year. Dressing like Laurie Hernandez for Halloween is easier than you could imagine, and it can be pretty cost-efficient, too.
If Laurie Hernandez's wins at the games don't convince you that she's a great candidate for you or your kids to dress up as this Halloween, knowing that she nabbed a spot on Dancing With the Stars right after her time in Rio could help. And, don't think her big smile went unnoticed either. According to Business Insider, the gymnast — and now dancer — secured a Crest endorsement, too. If that's still not enough to convince you, the fact that she's a young kid doing big things is inspiration to girls of any age.
So, if you're still in need of a Halloween costume this year for you or your little ones, these three ideas could get you started.