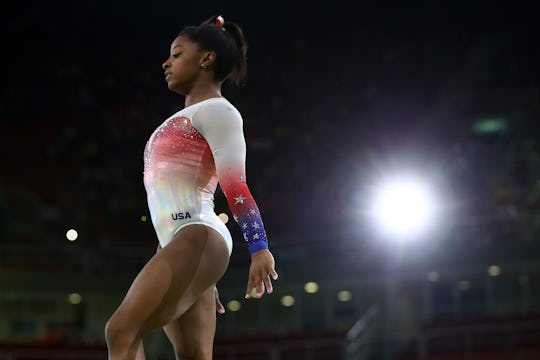 Clive Brunskill/Getty Images Sport/Getty Images
How To Dress Like Simone Biles For Halloween, No Matter Your Age
This year was the year of #BlackGirlMagic at the Rio Olympics. Though the 2016 games left many talking about Gabby Douglas and Simone Manuel, one little lady in particular seemed to become fan favorite. Now, two months after the games have ended, Simone Biles has still seemed to be a favorite amongst many with her bubbly personality and big smile. So, with Halloween right in view, what better character to go as this year than one that's inspired many? If you're not sure how to dress like Simone Biles for Halloween, you'd be surprised at just how easy it'll be.
Simone Biles, who is only 19-years-old, made leaps when she became the 2016 Olympic individual all-around medalist and was given the honor of the first American female gymnast to be flag bearer for the Team USA closing ceremonies. Though this is just a snapshot of all of the great things that Simone has done, it serves as just a few reasons as to why dressing up as her this Halloween would be pretty legit. To be quite honest, it was a childhood dream of mine to be a gymnast, so what better way to fulfill that then to pull out my leotard this Halloween?
If you're looking for a little inspiration to nail the perfect Simone Biles look for yourself or your children, these three ideas could help.