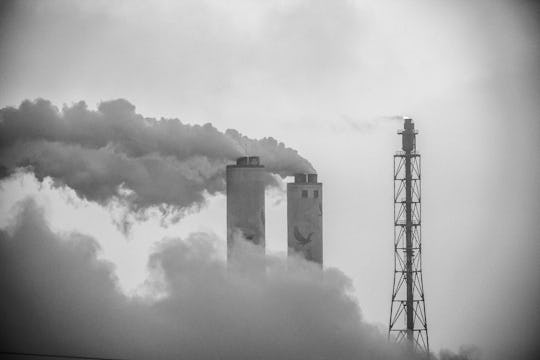 Billy H.C. Kwok/Getty Images News/Getty Images
How To Explain Climate Change To Your Kids, Because It's Become A Parenting Necessity
As the earth continues to warm and the polar ice caps continue to melt, the question of how to explain climate change to your kids has become a real parenting issue. On the one hand, being real about climate change is an important aspect of raising a responsible, knowledgable citizen of the world. On the other hand, though, no parent wants to scare their child with doomsday scenarios.
It's important that information about climate change comes from you, the parent, because—much as with that other big talk—if they don't hear it from you, you can only guess what they'll hear in the schoolyard. Yes, your precious child will likely attend school with children who have been told by their parents that climate change isn't real. After all, according to recent numbers from a University of Michigan study, 16 percent of Americans don't believe in climate change. (This is actually an all-time low, though, so the good news is that more and more Americans are taking climate change seriously.)
Given that severe drought, severe weather, and other climate change-related calamities have claimed millions of lives all over the world, climate change has become one of the most important global issues to discuss with children. As a parent, the topic might seem daunting. Here are some pointers for talking climate change with the kids.