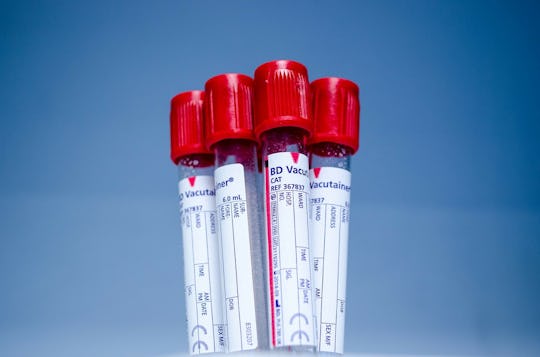 Pixabay
How To Find Out Your Blood Type To Donate To Victims Of The Orlando Shooting ASAP
Following the deadly attack on Orlando's Pulse nightclub where 50 were killed and more than 50 were sent to hospitals in need of care, officials have put out a nation-wide call for blood donations, citing specific types of blood needed. Those willing and interested to donate are likely wondering how to find out your blood type to donate to Orlando shooting victims, and here's what you need to know. In a press release given by OneBlood, victims of the Pulse shooting are in need of the following blood types specifically: O Negative, O Positive, and AB Plasma blood donors. OneBlood also has an online listing of all blood donation centers where you can give blood to help those in need today and in the coming days and weeks.
(Update: The FBI has updated the death toll to 49 victims. The shooter was also killed.)
It can be incredibly confusing to figure out, but according to the Red Cross website, donors with O can donate to all recipients: O, A, B, and AB. Those donors with an AB blood type can only donate to AB blood type recipients. Universal red cell door has Type O negative blood and the universal plasma donor has Type AB blood. Your blood type is inherited, the Red Cross states, so blood type is determined by your parents.
According to The Blood Connection, O Negative blood donors, since they're universal donors, can be given to any patient in need. However, only 6.6 percent of the popular has O Negative blood, which means that it's incredibly important to donate in times of need. O Negative blood is also safest for newborns and people with under-developed immune systems. However, though O Negative donors can give to anyone, those with O Negative blood in need can generally only receive from O Negative donors.
O Positive donors are needed in times of crisis and emergency because one in three people are O+ donors. AB Plasma donors are the most rare donors, The Blood Connection notes, and can "be used for all patients regardless of their blood type." OneBlood also has a pretty comprehensive breakdown of what blood types can donate and receive other blood types.
The release from OneBlood urging for donations reads:
There is an urgent need for O Negative, O Positive and AB Plasma blood donors following a mass shooting in Orlando, Florida. Dozens of people have been injured and taken to area hospitals. The need for blood continues.
Like it does on so many other occasions, choosing to give blood today can help save a life.