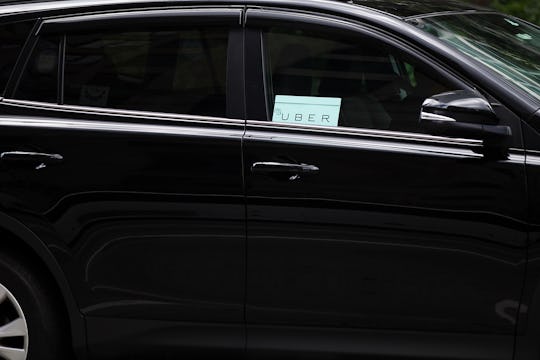 Spencer Platt/Getty Images
How To Get A Free Uber Ride After The Super Bowl, Because Drunk Driving Is Never Cool
If you feel like you may have had one too many at your Super Bowl party, Honda has you covered. In the coolest moment of the night (besides Beyoncé's Formation World Tour announcement, of course), Honda announced it would give a free Uber ride to anyone with a specific promo code. The company's big Super Bowl ad featured one plea: Honda wants to make sure everyone gets home safely, instead of allowing anyone to drive home a little tipsy.
Here's how you can take advantage if you've had one too many tonight: If you enter "Helpful" into your app for two hours after the game, you can get an Uber X ride all the way home. It's a really cool move from both companies. In fact, not drinking and driving after the game was a theme throughout some of this year's ads. Budweiser ran one with Helen Mirren chowing down on a burger and a Bud while giving drunk drivers a talking-to.
"If you drive drunk, you — simply put — are a short sighted, utterly useless, oxygen wasting, human form of pollution," Mirren chided. "[You're] a Darwin-award deserving, selfish coward. If your brain was donated to science, science would return it."
Viewers were into the PSA nature of the ads this evening. "I love that @HelpfulHonda is offering free Uber rides tonight," wrote one Twitter user. "You guys are the real MVP. No excuse to drink & drive tonight y'all."
It's a really nice trend to see ads for getting home safe and sober take over the Super Bowl. In the words of Helen Mirren, don't be a "selfish coward."