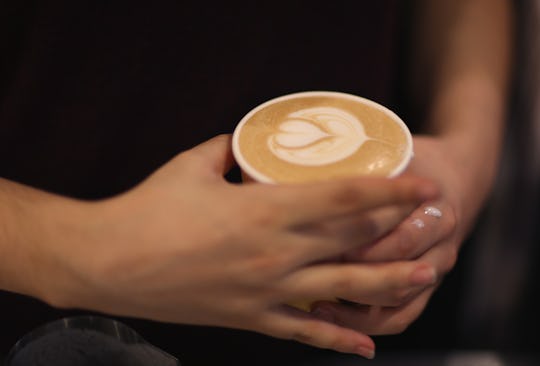 Joe Raedle/Getty Images News/Getty Images
How To Get Free Coffee On National Coffee Day, Or At Least Not Pay Full Price
I have a confession to make — I don't drink coffee. Despite the fact that I'm a stereotypical millennial who is always on the go, a stomach condition keeps me from enjoying any and all variations of this brew. But just because a macchiato has never touched my lips doesn't mean I can't scope out a good coffee deal and tell true connoisseurs how to get a free coffee on National Coffee Day (which happens to be today, September 29. )
You don't have to start every day with a venti Starbucks brew to know the value of scoring some free java. And saving even a little bit on your morning joe is especially valuable lately. A July 2016 article in Fortune reported that the high demand for coffee has lead to higher coffee prices in the United States, with some brews's prices increasing by 20 percent.
But let's be honest — a higher price isn't going to keep a true coffee lover from their favorite beverage. Whether you prefer your coffee with a little pumpkin spice or with a simple splash of milk, you're going to get your cup no matter what. At the same time, however, it's nice to save a little money when you can.
So if you plan on celebrating National Coffee Day like a true brew boss, here are a few ways to get a free cup of coffee (or, at least, a discounted cup) on September 29.