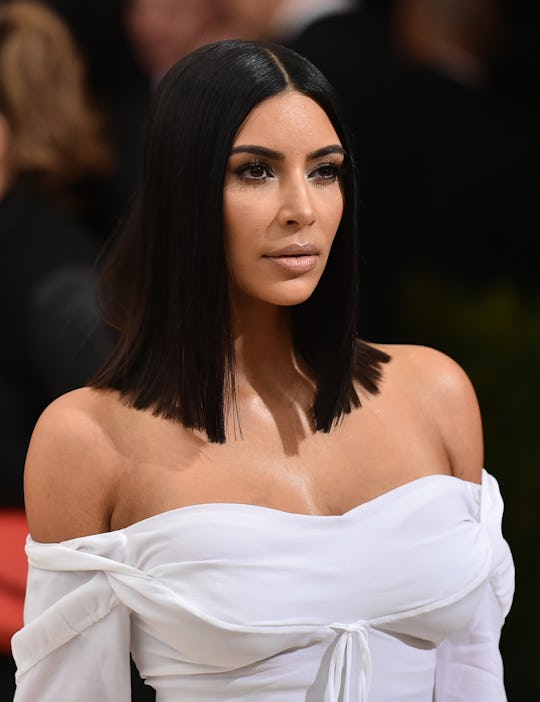 Mike Coppola/Getty Images Entertainment/Getty Images
How To Get KKW Makeup After It Sells Out
The Kardashian empire made millions in a matter of minutes on Wednesday afternoon. Literally. Mere minutes after Kim Kardashian West released her own makeup kits, under her newly-launched brand KKW Beauty, beauty gurus and Kardashian devotees alike were left scrambling to find a way to get one of their own, as many popular products sold out in seconds. As with most crazes, there's usually an alternative way to get your hands on the product — but it'll likely cost you a larger sum of cash than you were hoping to drop. But have no fear if you're wondering how to get KKW makeup after it sells out entirely, there are still options to explore.
Officially, as Kardashian's beauty site notes, her products are "exclusively" sold on KKWBEAUTY.com. The site hasn't issued an update yet about when the sold out products will be restocked, but it says it will do so as "they become available."
While they're also likely to sell out soon, there are still two shades of the contour kits available — dark and deep dark — as well as the KKW creme liquid lipstick collection. But, if you're looking for the contour kits of the sold out shades — light and medium — you'll have to either wait patiently or enter the black market of the internet.
As of Wednesday afternoon, one reseller on eBay was auctioning off a light shade of the "KKW Beauty Creme Contour & Highlight Kit" for $125.99 — more than twice the price of its retail value of $48. Another was selling a medium shade on eBay for $140, while a different user valued their contour kit in the same shade at nearly $200.
While almost all of the current re-sales on the marketplace site claim to be selling the real deal, it's always wise to use extra caution and common sense when purchasing anything online through sites like eBay and Amazon. Make sure to read every review out there about the user and be aware of common scams, like requests to be paid by money wire or people who sell knock-off products.
Of course, you can always simply wait until Kardashian's team restocks the products and just purchase them directly from her company, which is probably the safest and least expensive option out there.
According to the site, updates will be announced on KKW Beauty's Facebook, Twitter, and Instagram accounts as well as on the reality star's mobile app and personal website, kimkardashianwest.com. Eager buyers can also sign up for KKW Beauty newsletter for additional alerts.
While there's no definite ETA for when the sold out products will be available again, it's possible that the KKW Beauty team prepared for such an event and will give fans what they want sooner than expected. Until then, keep your fingers crossed and just memorize your credit card details so you're ready to go when it happens.