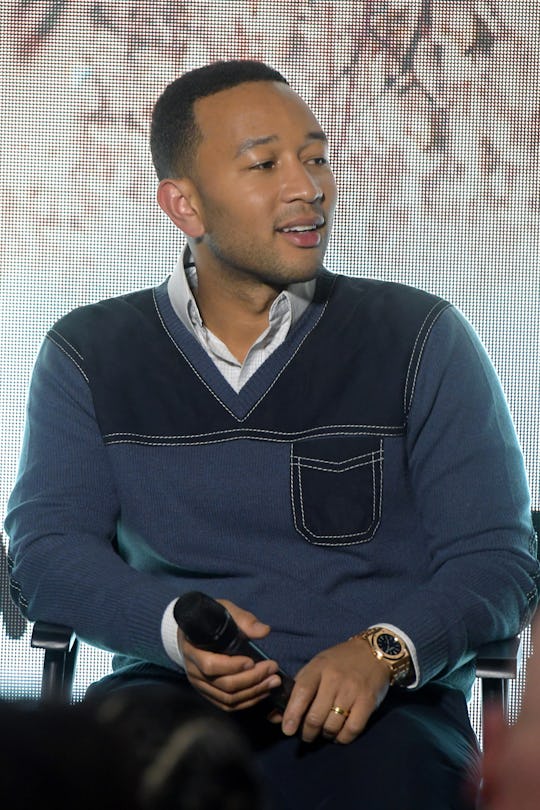 Gustavo Caballero/Getty Images Entertainment/Getty Images
John Legend's Tour Is A Must-See Show
John Legend recently announced that he's embarking on an all new tour for his latest album, Darkness and Light. The tour takes its name from the album, too, and it kicks off May 12 in Miami, winding down at the end of June in New Orleans after making stops all over the country. With twenty-nine shows scheduled for the tour, there's a good chance Legend will be coming to a town near you, so if you're a Legend fan then you're probably wondering how to get tickets to John Legend's tour.
Tickets aren't available until Friday, February 10, though if you're an AAdvantage/Citi credit card holder you can buy tickets for the tour starting February 7. Legend's official website provides links to buy tickets for every show so you can choose the one you want to attend and follow the link to purchase. However, it also looks as though tickets can be purchased from any number of websites, so if you have a preferred site for buying tickets then you can check availability there as well.
If springing for regular tickets isn't enough, then there are VIP packages available that include, depending on the package you pay for, a copy of the album, a gift, and even a meet-and-greet.
Legend's family, including wife Chrissy Teigen and daughter Luna Simone, are much-loved on social media; both Legend and Teigen are refreshingly opinionated, and Luna is just plain adorable. It's understandable that Legend wouldn't want to be away from his family, so luckily both Teigen and Luna will be joining him on tour, something he announced in a Facebook live session.
"The awesome part of this tour is my family is coming along," Legend says. "This'll be Luna's first tour. She'll be there, so I won't have to spend a lot of time away from my family. That's the subtitle of the tour: Darkness and Light Tour: Luna's First Tour." Though fans probably won't get to catch a glimpse of the whole family at every show, but it's good to know that they'll be there supporting Legend.
The tour follows the success of not only Legend's Darkness and Light album, but his acting turn in La La Land and his track on the Hamilton mixtape, a cover of "History Has Its Eyes on You." With Legend's music to look forward to, as well as the songs of his opening act, Gallant, there will be more than enough to entertain at each concert.