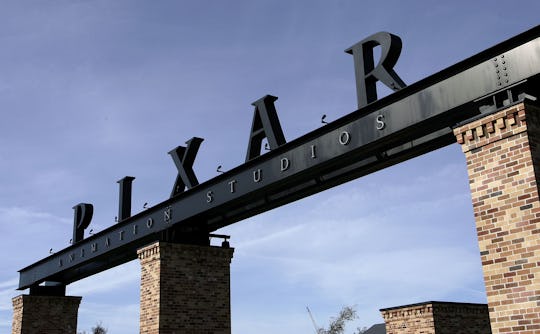 Justin Sullivan/Getty Images News/Getty Images
Pixar Fans Won't Want To Miss This Concert Series
There's almost nothing better than Disney-Pixar. From Toy Story to Monsters Inc. to Finding Dory, these animated films have been entertaining parents and their children alike for decades. From the unique characters, to the plot, to the soaring musical scores, the films have, over the years, amassed a dedicated following. And now, Disney will be hosting a concert series based off of Pixar films starting in May. So how can you get tickets to the live Pixar concerts? Because for longtime fans looking to introduce their kids to the wonder of Pixar, this is a can't-miss opportunity.
According to The Orlando Journal-Sentinel, the new concert presentation is called "The Music of Pixar Live! A Symphony of Characters." In the concerts, the orchestra will play songs from the scores of different Pixar films, from old favorites like Toy Story to unreleased films like Cars 3 in addition to appearances from favorite Pixar characters.
As previously reported, the presentation will begin on May 26. But those interested in hearing the Pixar movie scores played live will have to make their way to Orlando, Florida to see it, if they don't already live there. The concert will play three times a night in the Theater of the Stars located in Disney's Hollywood Studios theme park, according to the Orlando Journal-Sentinel. Disney has remained quiet about the individual showtimes or whether you'll need tickets or reservations so far, but will likely reveal more details about the concerts as it gets closer to their debut — in other words, keep an eye on Disney's social media pages, because representatives will likely announce specifics in the next few weeks.
What we do know so far is that Pixar fans might want to book that family trip to Disney World sooner, rather than later; Like the majority of concert presentations inside of the Disney World theme parks, the live Pixar concert will be free to park patrons, but there's no guarantee outside guests will be able to buy tickets to the concerts only, sans park passes. So far, it appears that all parents and children attending the park will have to do to get into the concert is stand in line — and you can trust that it will definitely be worth it.
Those who can't make it to Disney World to see this concert shouldn't be too sad just yet. Orchestras all across the United States have played similar shows called Pixar in Concert in 2017 — and the next two Pixar in Concert shows are scheduled to play in Charlotte, North Carolina the first weekend in May. So there is still a chance that Pixar in Concert could play in a city near you.
Long story short? If you and your family are big Pixar fans and have the budget for it, you should probably book your annual trip to Disney now in anticipation of this show — your kids will thank you for it later.