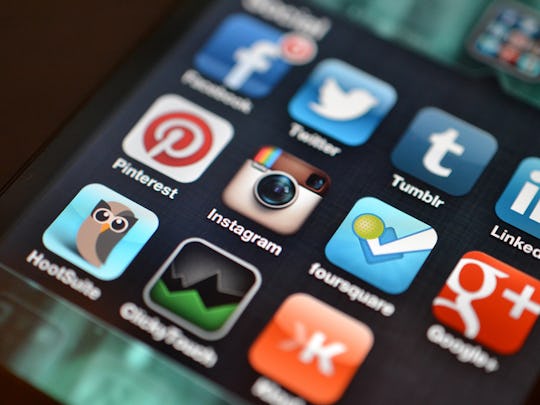 How To Get Your #2015BestNine On Instagram, So That You Can Tear Up As You Reminisce
There's a new year in review for Instagrammers who document every sandwich, shoe, and selfie. The #2015BestNine displays your nine most-liked photos of the year. The collage is sharable, making it easy to show your friends on Facebook, Twitter, and - of course - Insta what happened in 2015. So, how can you get your #2015BestNine? It's just a few simple steps to tear-jerking nostalgia.
To get your #2015BestNine, visit 2015bestnine.com. Type in your Instagram username, then let the website work its magic. It may take awhile due to high demand; you'll get an estimated wait time. The result seems to be worth a few minutes of downtime, though: you'll get a pretty collage of your follower's favorite photos. You can choose to share the original or picture-only version using the hashtag #2015bestnine. The website includes sharing links for Instagram, Twitter, and Facebook. You'll also get a custom link you can copy and paste. Instead of slogging through dozens of Instagram images to build a highlight reel, this website quickly identifies which photos are definitely worth sharing one more time before kicking off 2016.
Part of what makes Instagram special is its ability to capture a visual timeline of a life. Scrolling through weeks' worth of a person's photos provides an intimate understanding of what they pay attention to and how they see the world. The #2015BestNine captures that in a special way by showing not only what resonated with the Instagrammer but also what his or her audience enjoyed most. Quick side note: If any of your most-like Instagrams are from ghosts of relationships past or other sad events, then you might want to be careful with #2015BestNine. Unlike Facebook's Year In Review tool, it doesn't filter out the sad moments in your life, according to POPSUGAR Australia.
But, those who don't have to fear those sad moments can embrace #2015BestNine. It's particularly cool to see how the collage looks for some of the celebrity moms we love, including Coco Rocha.
And Kourtney Kardashian:
Dwayne "The Rock" Johnson, Beyoncé, and Khloé Kardashian also shared their nine most liked photos, which also included photos of their adorable children. It's pretty clear that, for many celebs, their kids made the year great.
Image: Jason Howie/Flickr