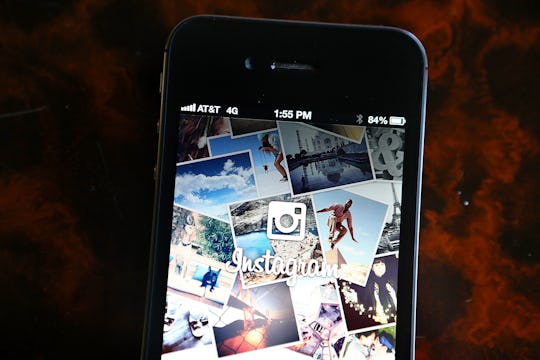 Justin Sullivan/Getty Images News/Getty Images
How To Get Your Instagram Best Nine & Reflect On Your Year
The best thing about 2016, noted garbage year, is that it's finally almost over. The U.S. presidential election tore families apart. Literally every famous person ever is dead. Rizzoli & Isles was canceled after only seven seasons. But don't let the last 12 terrible months distract you from all the year-end fun. December is a time to hop on social media and look back at how rad you were over the past year, so here's how to get your Instagram "Best Nine," a collage featuring the nine most-liked photos you shared this year. All you have to do is go to 2016bestnine.com and enter your Instagram handle.
The site, originally 2015bestnine, debuted last year (obviously), and, according to New York Magazine, it quickly became popular thanks to Kourtney Kardashian's endorsement. Business Insider reported that the original version asked users to log in, only to surprise them in February with the news that they'd unwittingly signed up for a dating app called Nine. Not cool. This year, however, there's no signup required. Just plug in your handle... Or someone else's. Curious about which pics were the biggest hits on Reese Witherspoon's Instagram? I know I am! It's a great way to condense a whole year's worth of cyber-stalking into just a few minutes.
App creator Yusuke Matsumura told Business Insider that the app was intended to match users based on their personalities, but depending on how frequently you use Instagram, your collage might not represent you as accurately as you'd hoped. One of my Best Nine is someone else's dog, and I'm not even a dog person. I just have an affinity for animals who think they're people. But if you're a regular 'grammer, it'll probably work out better than your Facebook Year in Review video, which only includes photos you're tagged in. Facebook also tallies everything you liked all year, so you can actually count the wasted seconds, which is fun.
The Best Nine site also shows the total number of likes that a user received over the last year, which is literally the basis of an episode of Black Mirror, so please, use caution with that particular feature. Remember, you are more than your likes, and a social media profile cannot accurately depict anyone's personality. But at least Instagram offers a more cheerful lens for 2016, a year during which the ninth most popular phrase to trend globally on Twitter was "RIP." Good riddance, 2016. We'll take the nail art and food pics and leave the rest, thanks.