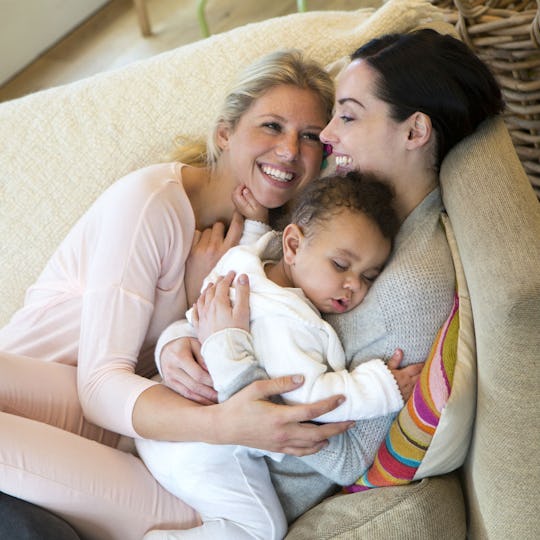 How To Help Your Relationship After Having A Baby, Because Things Will Be Different
"Babies change everything. And I mean everything." These words are chanted to new mothers everywhere, in large part because they're so terribly true. New moms have to let their body recover, adjust to fluctuating hormones, and, oh yeah, take care of that brand new human, all while maintaining some semblance of sanity (at least some of the time.) And new dads face their own life changes and challenges, too. It's no wonder that relationships sometimes falter during this life-changing, beautiful, and stressful phase of life.
So how can couples keep their relationship strong after baby is born? After all, new parents are stressed enough without having to feel disconnected from one another. It turns out there are many ways to help your relationship after having a baby. Of course, the usual relationship advice — communication, compassion, and connection — comes into play here. But there are also some things that are particularly important for new parents. Here are the seven top tips to help your relationship stay strong after having a baby, so you and your partner can work together to provide a stable foundation for your beautiful baby.