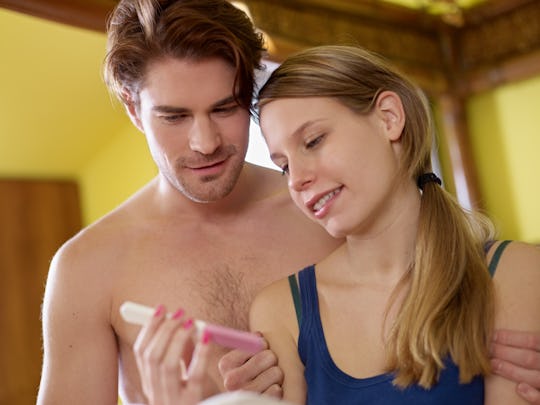 Diego Cervo/Shutterstock
How To Keep Your Relationship Strong When Trying To Conceive
Making a human and building a family can be a pretty exciting time, but it can also be pretty hard. It's not like you have sex once and, poof, you get pregnant. Well, for some it is. But for most of humankind, trying to get pregnant can be a long, stressful, and oftentimes frustrating process for both partners in a relationship. Trying to conceive can really take a toll on a person and a couple. If you're going through this, you might be seeking advice on how to keep your relationship strong when trying to conceive.
According to Web MD, the odds that a woman will actually get pregnant in a month are about 15 to 25 percent. In your 30s, Baby Center noted that the likeliness of conception drops to 10 to 15 percent. (This is, of course, assuming both partners are fertile and that there are no reproductive issues present.) So, if the stats are true, then even when there aren't any obvious reproductive challenges or fertility obstacles present, having a baby isn't exactly easy.
But just because you're facing a conception challenge doesn't mean your relationship has to fall apart. Here are seven ways to keep your relationship strong when trying to expand your family.