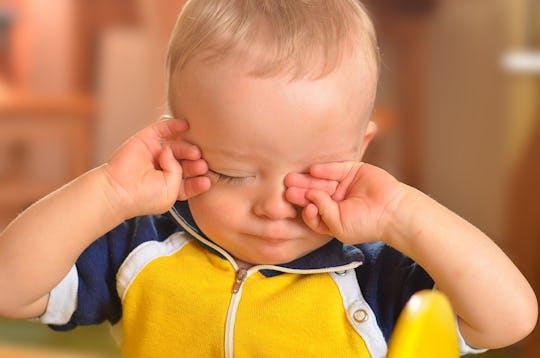 Sasenki/Fotolia
Here's How To Keep A Toddler Awake Until Bedtime, Because Missed Naps Are The Worst
It's happened to all of us. You're counting down until your kid's bedtime, but just a couple of hours before that wonderful hour, you find them dozing off on the couch or floor or in their car seat. The panic is real, isn't it? You know that if they catch that catnap, they'll have a hard time falling asleep at their regular bedtime. But, at the same time, you know they're exhausted (especially if they are in the process of dropping a nap). Knowing how to keep your toddler awake until bedtime is important, but it sounds impossible and, honestly, super difficult.
As it turns out, there's merit in trying to push your little ones to their typical bedtime. A late nap could do more than just ruin their sleep for one night. Consistent catnaps and subsequent later bedtimes could actually affect your child's growth and development. As noted by Slate, night sleep involves long periods of deep, slow-wave slumber of which the average toddler/young child needs 11 to 12 hours of per night. Because that deep sleep is so vital to brain restoration and even physical growth, it's important to try to keep your kiddo on track for restorative night sleep, rather than replace it with brief periods of much less restorative day sleep.
That, obviously, is easier said than done. But real moms have put this dilemma to the test, and here are their proven ways to get your little ones to avoid that late afternoon snooze and make it to bedtime.