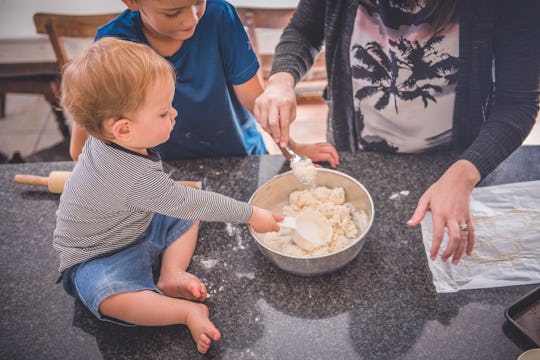 StockNinja/E+/Getty Images
Movie Marathons, Fancy Dinner Plates, & 8 Other Ways To Make A Day Special For Kids
The old adage "the days are long but the years are short" has never hit so hard as it has recently. Kids are bored, somewhat listless, and getting them excited about anything is a tall order. That's why I found out how to make a normal day special for kids. Honestly, it's as much for me as it is for them.
Being stuck at home, day after day, becomes an effort in endurance, but there are ways to make it fun — to make it really special. The great thing about children is that for them, novelty is easily achieved. They haven't experienced all the things that we have, and they aren't jaded to the world, so little joys are true and freely accepted. Whether you're having a theme night for dinner, or simply turning the floor into lava, they think it's the best time they have ever had.
All of these suggestions can be done at home with very few supplies. These are all about being a little bit creative, and sometimes, a lot silly. I made sure that even if they require preparation, that the prep can be done in your own home as well. All you have to do is pick one from the list and start having some quality family fun.