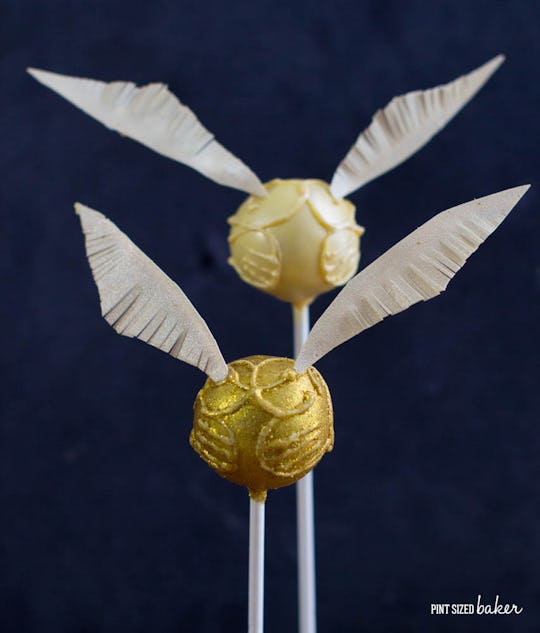 How To Make 'Harry Potter' Treats, In Honor Of The Chosen One's Birthday
Believe it or not, the boy who lived will turn 36 on July 31 this year, and Harry Potter fans from all over the world will come together to celebrate the bespectacled wizard's big day. Some will enjoy a movie marathon and others may take part in backyard Quidditch matches. But another way to join in on all the wizarding fun is to learn how to make Harry Potter treats in honor of his birthday.
Harry's birthday is extra special this year, as it coincides with the highly-anticipated release of J.K. Rowling's sequel to her beloved seven-part series. Harry Potter and The Cursed Child. The unofficial eighth installment will have its world theatrical premiere on July 30 at the Palace Theatre in London, and hit book stores at 12:01 a.m. on July 31.
I can neither confirm nor deny that I have secretly moved into my local 24-hour big box store in order to get my hands on a hard copy of Harry Potter and The Cursed Child. But, I can say that I will be curled up with mug full of homemade butterbeer while I delve into the next chapter of my favorite book series ever.
If you're looking to celebrate the special day with some special sweets, here are some Harry Potter-inspired recipes you can recreate on this most momentous of birthdays.