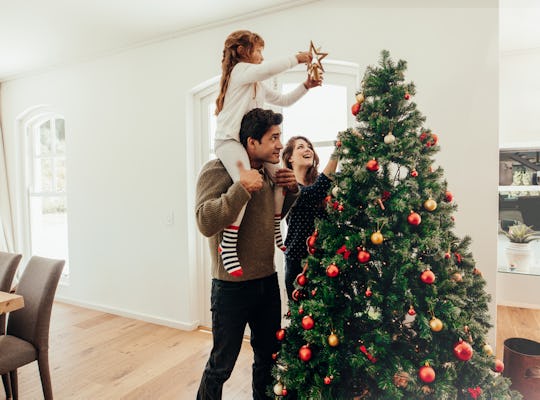 Jacob Lund/Shutterstock
If Your Tree's Up Before Thanksgiving, Here's How To Make It Last To Christmas
There are people who love Christmas, and then there are people who really love Christmas. You know the type: They're wearing Rudolph sweaters the day after Halloween, give out candy canes to people at work, and sing "Jingle Bells" well into February. If you are one of these people, I admire you. I wish the whole world was filled with pure, festive souls like yours, and I want to help you continue to be the Christmas angel you are by helping you make your Christmas tree last from Thanksgiving to Christmas.
My hunch that your Christmas tree will be up before Thanksgiving if you love St. Nick as much as you claim. And if it will be up, that means you've got to keep your tree alive for over a month this year. This feat might sound intimidating, but I believe the combined powers of plant-care and Christmas magic can help you accomplish this task. You didn't put up all those ornaments and name the tree Buddy just for it to wilt before Santa can come down the chimney.
So Christmas lovers, read on for the best tips and tricks for making your tree last longer, and get excited for the holiday spirit to fill your house all December long.