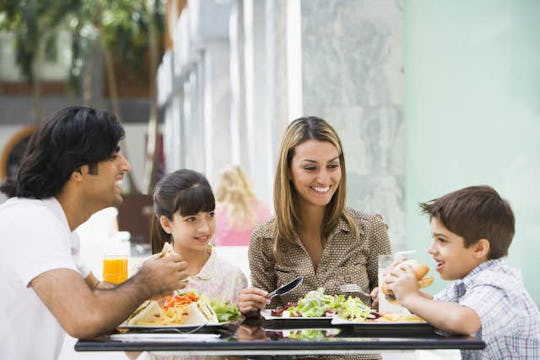 How To Make Your Family Respectful Of Your Parenting Choices (Or, At Least, Understand Them)
I was raised in a home with helicopter parenting sprinkled with a bit of codependency. And, though I'm someone who has done a lot of reading and thinking about how I want to raise my child, critical thinking was not something that happened often in my childhood home. To my mother's credit, she has tried to understand why I'm making the parenting decisions that I do, but, on the whole, she doesn't understand them. Teaching my family to be respectful of the parenting choices in our home has been challenging.
We've had to navigate grandparents with poor boundaries since our wedding prior to having children, and it's something that we're still working on. It can be hard to find the balance between setting boundaries that you feel are important and compromising in other areas so that your family is still involved in your child's life. Which, of course, isn't to say that keeping toxic family members in your life is always the best choice. Sometimes it's not. But in cases where you want to find a way to allow your family to have a presence in the lives of you and your children, that can be important.