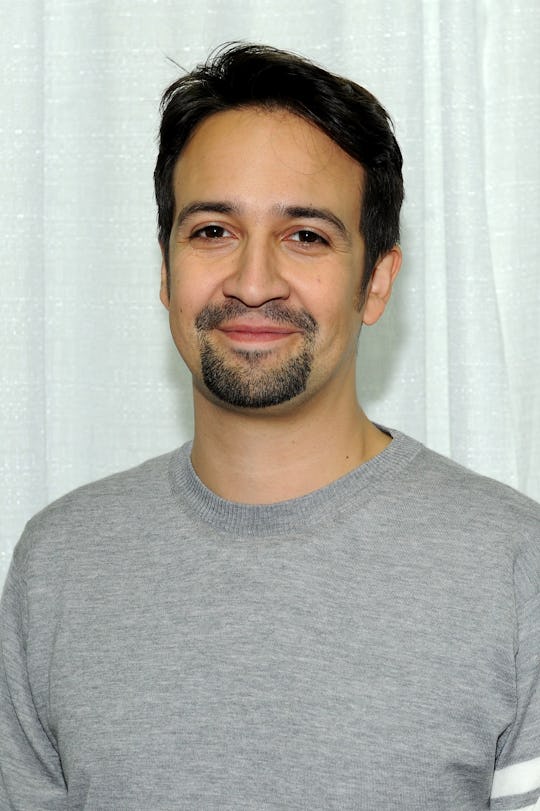 Craig Barritt/Getty Images Entertainment/Getty Images
How To Pre-Order The 'Hamilton' Mixtape, Because You'll Want To Listen To This ASAP
It's finally happening. After years of relying solely on the (amazing and award-winning) cast recording to be a part of the Hamilton phenomenon, the world of the hit Broadway show is becoming more and more accessible to the everyman who can't afford an actual uber-expensive ticket to the musical. With the release of the PBS documentary Hamilton's America and now the announcement that the highly-anticipated Hamilton mixtape is finally ready, Hamilfans are basically having the best Hamilmonth ever. They're also probably wondering how to pre-order the Hamilton mixtape, because we're sure everyone will want to get their hands on it ASAP.
Hamilton creator Lin-Manuel Miranda made the big announcement at 10:00am EST on the dot on November 3, but the mixtape has been in the works for far longer than that. Back in March, Miranda announced the news that a Hamilton mixtape would be released later in the year during an interview with Vanity Fair. He explained that he'd found no shortage of contributors to the mixtape – Hamilton is notoriously beloved by celebs, politicians, and basically anyone who breathes air.
"People are coming out of the woodwork, knocking on the door," Miranda explained. "Half the songs are cover versions of songs in the show, and the others are interpolations — we'll take some of this, some of that, and make something new out of it."
Now, the time has finally come. The mixtape will be available for pre-order starting tomorrow, according to Miranda's tweet.
Unsurprisingly, the track list – featuring cover versions and interpolations of the original hit numbers by an array of wildly popular artists including Usher, Sia, Regina Spektor, Kelly Clarkson, and John Legend – looks incredible.
But how can we pre-order the CD? While there doesn't appear to be a page on Amazon US's page just yet, Amazon UK seems to have a listing for the album with the full track list. According to that listing, the album is being released on December 2. Given the Amazon UK listing and Miranda's tweet, we can guess that the pre-order listing will go live on Amazon tomorrow.
It's no surprise that fans are clamoring for more of the award-winning musical. The Hamilton cast recording went double-platinum back in October, winning the Grammy for Best Musical Theater Album months before that. If it wasn't already clear, it's clear now – Hamilton is no passing fad, and it keeps finding new ways to keep us hooked on the now-beloved songs and characters.