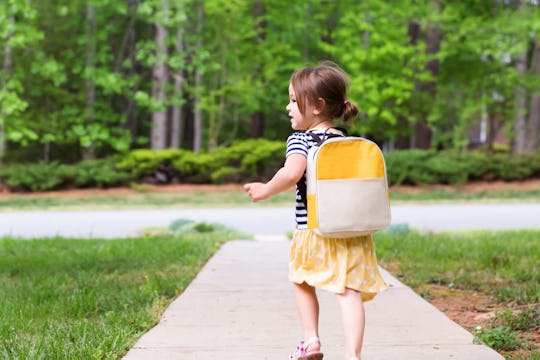 Melpomene/Fotolia
13 Tips From Teachers On How To Prep Your Kid For The First Day Of School
Back-to-school advertisements are everywhere, which can mean only one thing. Well, a couple of things: summer is ending and you have to start preparing your kid for school. This can be even more daunting if your child is just starting their education journey and you have no prior experience, other than your own. If that's the case, then you're likely scouring the internet to learn how to prepare your kid for their first day of school.
It's easy to rely on tips from parents who've been there, barely survived that. But in order to find out how to get your child ready for this important milestone, Romper spoke with the people who would know best: the teachers.
Although some of their advice like, "buy school supplies" or "stay positive" may seem obvious, there is actually a bigger reason why teachers pass on these words of wisdom. Additionally, there are a lot of tips only a teacher has the insight to share with you, and many of them are things I never considered when thinking about taking my kid to school.
So if you're gearing up for your child's first day ever, even if it's not your first child to go to school, you'll want to check out the best ways to be prepared, according to teachers.