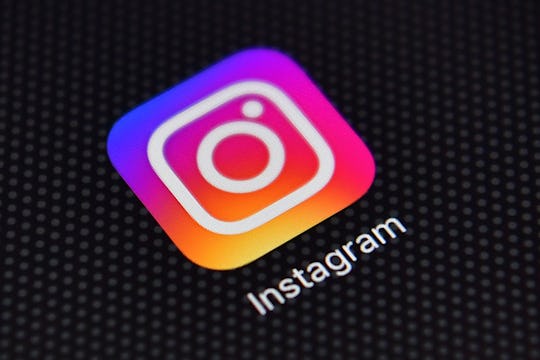 Carl Court/Getty Images News/Getty Images
Here's How To Prevent Your Instagram From Being Hacked, In Case You're Worried
Instagram has become a social media powerhouse, with some users able to utilize the platform as a source of income. As the popularity of the app grows, then so does the probability of users encountering hackers, like some seemed to have reported recently. With that in mind, here are some tips on how to prevent your Instagram from being hacked and help keep your mind at ease.
Recently, Mashable reported on a unique form of hacking specific to Instagram users. According to Mashable, over half a dozen users reported the same patterns: changed handles, new profile pictures, and a new .ru email address on the account.
Like most social media sites, Instagram offers two-factor authentication. Essentially, two factor authentication, also known as 2FA, is an extra layer of security; access to an account requires not only a password and username, but also something that only the user has on them. In its own outline of two-factor authentication, Instagram notes, "When two-factor authentication is on, every time you log into Instagram from an unknown device you'll be asked to enter an SMS security code or backup code in addition to your username and password."
It's a useful system, but is it enough?
On Aug. 14, Instagram tweeted, "We are aware that some people are having difficulty accessing their Instagram accounts. If you think you have been impacted, please follow our guidance to regain access." Romper's request for comment from Instagram was not immediately returned.
Instagram's statement was prompted by an apparent hacking spree, according to The Independent, which had some users tweeting the social media app. In one tweet, a user attached a screenshot of their log-in attempt, with a banner at the top noting a recovery email had been sent to a .ru email account. "CAN YOU PLEASE HELP!!! This person hacked my account!!" the user tweeted, tagging Instagram.
Usually, hackers are imagined to wreck havoc once they enter your social media account. That doesn't seem to be the case this time around, which makes the situation all the more bizarre. According to Mashable, the hackers don't appear to be posting new photos, or removing anything from the accounts; instead, they are apparently changing the contact information linked to the account, making it difficult for their owners to regain access. Additionally, as The Independent reported, some accounts' profile pictures had been "replaced with stills from popular films, including Pirates of the Caribbean and Despicable Me 3."
Remember, the typical method for regaining access to an account is through a recovery email. But, what do you do when that email, and every other form of contact, has been changed?
"We are aware that some people are having difficulty accessing their Instagram accounts. As we investigate this issue, we wanted to share the below guidance to help keep your account secure," Instagram wrote in a blog post. To avoid being hacked, the app offers the following tips for increased security.
Check Your Email
Instagram cautions that if any users notice an email from the app notifying users of a change in email address that they did not initiate, users need to click the link marked "revert this change" in the email. From there, users are recommended to change their password.
Create A Strong Password
All of those password requirements (from the minimum number of letters to including special characters or numbers) might seem cumbersome, but it helps make a password less predictable.
To make a strong password, Norton recommends avoiding single words in any language, since hackers have dictionary-based systems to crack those codes. They also caution against using family names, pet names, or any other information that can be easily found. In addition, it's unwise to use phone numbers, social security numbers, or any other sensitive information, in case your account does get hacked.
Follow Instagram's "Restore Your Account" Tips
Instagram also has steps outlined on a separate pack for restoring hacked accounts. When following those steps, Instagram notes, "please use a new, secure email address to restore your account."
Revoke Third Party Access
Instagram recommends checking to see what, exactly, your account is linked to. Any suspicious third-party apps should have their access automatically revoked.
Turn On Two-Factor Authentication
And finally, although it doesn't seem to halt some hackers, turn on two-factor authentication. It may not be fool proof, but it's an additional layer of security. For Instagram, its two-party authentication operates by sending the number linked to your account a text with a code whenever you log in from a new device. In order to access your account, you need to be able to enter that code.
Users are still waiting for more answers from Instagram about what appears to be hack. In the meantime, though, it's highly recommended that all users look into strengthening their account's security. There's no point in waiting until you're already hacked.