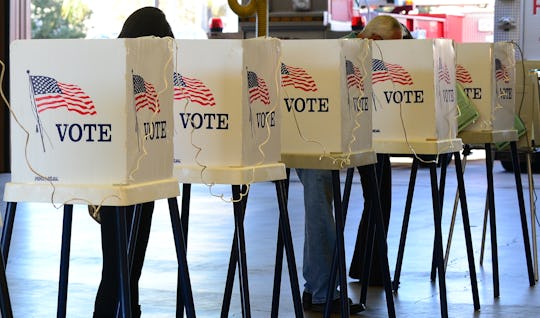 FREDERIC J. BROWN/AFP/Getty Images
How To Register To Vote In California, Because Every Vote Matters
Election Day, Tuesday, Nov. 8, is quickly approaching and every American's vote is important this year, despite what past experience may try to make you believe. Registering to vote was a bit of a hassle once upon a time, perhaps due to confusing registration processes, deadlines, or technical issues. But that shouldn't be the case anymore: Thanks to advancements in technology, voter registration is relatively simple. And if you live in the The Golden State, you luckily have plenty of options to sign up. You can register to vote in California online, by mail, and in person. So, if you're at least 18 years old and a citizen of the United States, you're good to go and your voice can be heard. And considering just how wacky the 2016 presidential election has been, you won't want to miss out.
According to the California Secretary of State, your registration must be submitted by Oct. 24, or at least 15 days before Election Day. Not sure if you're already registered? You can check your registration status here. If it turns out you still need to sign up before the big day, you can take care of it rather quickly online.
To apply to register to vote in California online, you'll need to fill out this online application. It will take you through a few pages of standard identification questions and you'll need to have your California ID handy.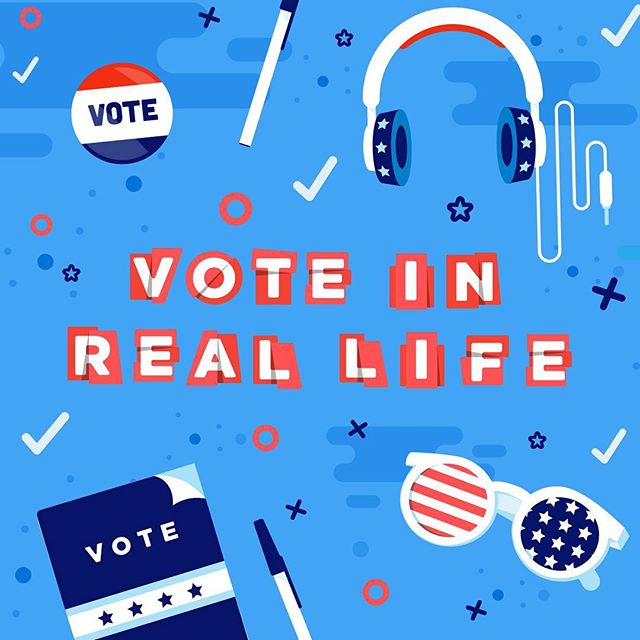 The whole online process will likely take you about five minutes — and that's a generous estimate. But if that option isn't up your alley, you can also pick up a paper voter registration application at your county elections office, the local library, DMV, or post office. The deadline is the same and the application needs to be filled out completely. It should also either be postmarked and mailed out or hand-delivered to your county elections office before Oct. 24 at 11:59:59 p.m.
You can also use a new chatbot based service launched in late September called HelloVote. Through the service, you can register to vote in about a minute by answering a few texts that will ask for basic information, such as first and last name, address, date of birth and driver's license or the last four digits of your social security number.
Depending on your state's Election Day requirements, the next steps will differ. In California, for example, first-time voters will need to only bring an acceptable form of ID to verify their identity and registration. HelloVote will send your voter registration forms by mail or you can print out an emailed version.
According to CNN, data from the U.S. Census Bureau found that in the last presidential election, out of the 15 percent of citizens who were eligible to vote, about 33 million people were reported as not registered. Those are a lot of votes that could make a difference.
If you're ready to register right this moment and can't wait any longer, check out Romper's Rock the Vote widget below; In collaboration with a handful of other brands and outlets, Romper and its sister site Bustle are working on a campaign called #OurVoteCounts to get 100,000 women registered to vote this October — and aside from offering an easy to use online registration form like the one below, the team will also be stopping at different locations across the country to help get people signed up that way too. Read on to get started:
Taking a few minutes to help decide the direction of America's next four years is a pretty easy task. And by voting in the polls on Tuesday, Nov. 8 in the upcoming presidential election, you'll have a say in what that future looks like.
Happy voting!