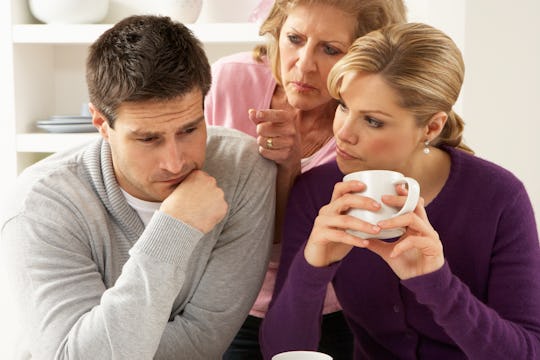 Monkey Business/Fotolia
How To Repair A Toxic Relationship With Your Sibling in 11 Steps
Families can be an amazing thing. They can also be amazingly painful — often the source of discord, hurt, and betrayal, unfortunately. Like all relationships in life, nothing is perfect and just as often as some siblings get along, other pairs have deep seeded pain. If you can relate to the second sentence more than the first, you may be wondering how to repair a toxic relationship with your sibling, in hopes that the past won't set the tone for your future relationship.
Whether your feud has been stewing since childhood or a recent hurt has driven the two of you apart, you don't always have to experieince tension and deal with issues. Although brothers and sisters can sometimes seem to be the cause of our family discord, they also have the potential to be a source for fulfilling, exciting, and thriving relationships, if you can move past the pain.
Repairing a broken relationship, family or otherwise, is never easy. But unlike romantic relationships who you can simply leave in the dust after a painful breakup, your family is with you for good. And though that may not feel like a great thing right now, in time, and with effort on both ends, it's possible to mend your relationship and cultivate new memories together.