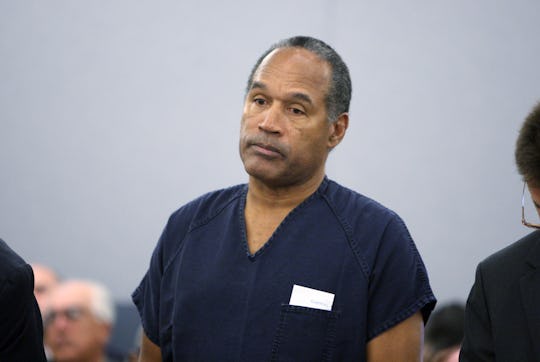 Pool/Getty Images News/Getty Images
How To Rewatch 'O.J.: Made In America' Because It's Worth Another Look
O.J.: Made In America has been hailed by critics for its in-depth examination of the life of O.J. Simpson and the lasting impact of his legacy. The seven hour, five part documentary is perhaps the most thorough look into Simpson before, during, and after the trial that exists. It explores Simpson's rise to fame, his public image, his private relationships, and the racial climate of Los Angeles leading up to Simpson's trial. There are numerous interviews with key figures that shed new light on an old case, proving that this was a situation that deserved a second look. But in case you missed it or just want to give the documentary another watch, here is how to rewatch O.J.: Made In America.
The documentary premiered on ABC and then finished its run on ESPN, but it's still readily available to watch. You can stream it on the Watch ESPN app or the site, but so far that's your best bet. Though it was reported initially that the documentary would be made available on HULU and other streaming services, that doesn't seem to be the case – at least not yet. And if all else fails, you can purchase the series on DVD starting July 19.
Anyone who watched and enjoyed The People vs. O.J. Simpson: American Crime Story would also be fascinated by the nonfiction take on the same events, particularly because the documentary tackles them from the opposite perspective. Whereas the fictionalized series focused on the trial itself and the legal teams involved, O.J.: Made In America takes a broader approach that allows for a fuller understanding of all the factors at play. Together, the two series can work together to provide a complete picture.
The L.A. Times called the documentary "historically meticulous, thematically compelling and deeply human" and praised it as "a masterwork of scholarship, journalism and cinematic art." The review goes on to explain that distance has allowed Simpson and the case to be reviewed with an honesty and understanding that would not have been possible had it been made any earlier. It may be a documentary that was a long time coming, but it also wouldn't have been able to exist before now.
Though the subject of the documentary is a man that has faded somewhat from public scrutiny and a case that's more than twenty years old, it still has relevance in the world today. Surprisingly little has changed in the intervening years and a lot of the same struggles are affecting the world in the same way. Perhaps a reexamination could be beneficial for everyone.