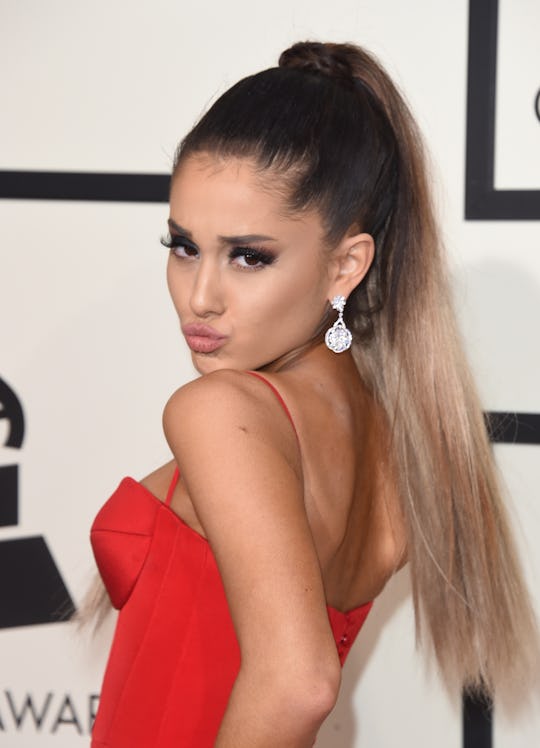 Jason Merritt/Getty Images Entertainment/Getty Images
Here's How To Rewatch The 2017 Grammys
Awards season is in full swing and up next are the Grammys, something that music fans are definitely not going to want to miss. The award show will be filled with the music industry's finest, including Beyoncé, Adele, Demi Lovato, Ariana Grande, John Legend, and so many others. The list is long and the show will be even longer, considering it will air on Sunday night and isn't scheduled to end until 11:30 p.m. ET. If you don't think you can stay up long enough to watch the whole thing, here's how to rewatch the 2017 Grammy Awards so you don't miss a single musical moment.
The Grammys will take place on CBS and like most of the channel's shows, it should eventually appear on CBS.com the next day. Unfortunately, you'll probably need to get a CBS All Access account to actually see it (though be sure to visit the site first to see if that ends up being the case). The good news is that if you don't already have an account, you can sign up for the one week free trial and watch the Grammys that way. Once you're done, you can always cancel the account or keep it if you realize CBS All Access is perfect for your TV watching needs. Either way, it's very simple to rewatch the Grammys, although alternatively if you have cable you could just DVR it and save yourself the trouble.
No matter how you watch (or rewatch) the Grammys, it's definitely considered to be a must-see awards show. Adele, Justin Bieber, Drake, Beyoncé, and Sturgill Simpson, are all going head-to-head to see who'll win Album of the Year (though it's being reported that Bieber, Drake, and Kayne West will be skipping the ceremony this year). While this may be the first time I've heard of Sturgill, I'm very familiar with the other four nominees and I truly don't know who will win, but I'm so excited to find out.
Besides all the incredible nominees this year, the Grammys will be filled with incredible performances by the queen herself, Beyoncé, Katy Perry, The Weeknd, Daft Punk, Adele, Metallica, Carrie Underwood, Bruno Mars, and Keith Urban, just to name a few. Celine Dion, Demi Lovato, Little Big Town, Nick Jonas, DNCE, John Legend, and Tori Kelly are also teaming up for a special tribute to the Bee Gees to celebrate the 40th anniversary of the Saturday Night Fever soundtrack.
If all these performances aren't enough to convince you to tune in, I'm not sure what will. If you'd like to watch the show live, it airs on Sunday, Feb. 12 at 8 p.m. ET on CBS.