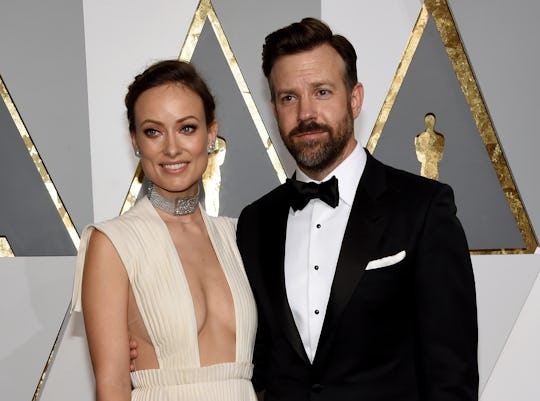 Ethan Miller/Getty Images Entertainment/Getty Images
Want To Rewatch The 2017 Oscars? No Problem!
The Oscars are almost here and it's time to see who's the best of the best in film. Will Meryl Streep win her fourth Oscar for her role as Florence Foster Jenkins? Will La La Land do a full sweep or will Moonlight snag a few of the awards? How about Viola Davis and Denzel Washington whose work in Fences was so critically acclaimed? Or Lin-Manuel Miranda, who's hoping to complete his EGOT? So much can happen at this year's Oscars, but in case you can't watch it live (or simply want to relive the fun), here's how to rewatch the 2017 Oscars.
ABC will air the popular awards show, and just like with most of the network's shows, you'll probably be able to find the Oscars available for streaming on the ABC.com website or the ABC app the following day. However, be warned that you'll probably need a cable subscription to get access. If you don't have a cable subscription, you're unfortunately out of luck because there's no other way to rewatch the Oscars this year. Thankfully, with Twitter and YouTube at our constant disposal, there will definitely be clips of the most talked about moments on the internet pretty soon after they happen on air. Therefore if you can't rewatch the whole show, you can definitely see what everyone will be talking about. It also wouldn't hurt to check Hulu the next day, if you have a subscription, since the streaming service is known to play host to several ABC favorites.
No doubt there will be plenty of jokes made at the expense of President Trump and his administration and empowering speeches made by the winners, though, it's going to be a stiff competition in almost every category this year. While La La Land remains a frontrunner, there are many that are hoping for a different outcome for Best Picture. Similarly, the nominees for Best Actress, Actor, Supporting Actress, and Supporting Actor are all filled to the brim with incredible talent and while no one's saying #OscarsSoWhite this year (at least as prominently as years prior), there will surely be an outcry if there's no diversity amongst the winners.
Once awards are given out, there's no doubt the award speeches will be incredibly moving (these are actors and screenwriters after all) and will probably once again include some digs at the president or at least make some kind of social and/or political commentary. Besides that, there will also be incredible performances and host Jimmy Kimmel will most likely have multiple surprises up his sleeves for the evening as well. Not to mention there will inevitably be problems with the monitors or some other mishap that people will be talking about for days.
No matter what happens, though, you'll definitely want to see the Oscars this year no matter what. So don't forget to tune in — or at least find a way to watch it later on.