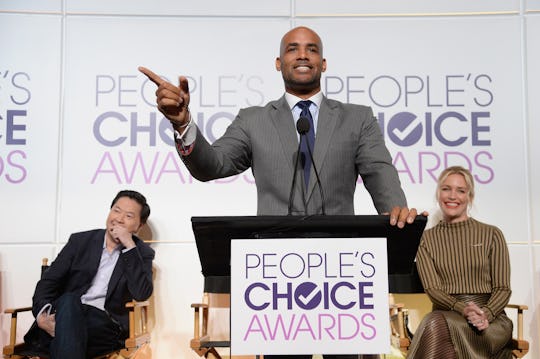 Kevork Djansezian/Getty Images Entertainment/Getty Images
Missing The People's Choice Awards Isn't An Option
The People's Choice Awards is almost here and it'll be an awards show you won't want to miss. Although there's plenty of awards shows to watch, the People's Choice Awards is the only one where the fans really have a say in who wins. Not only do fans pick the winners, but they also pick the nominees. As this is an awards show for the people and by the people, you (as a person) definitely want to tune in to see who wins. However, if you can't watch it when the show airs, don't worry. Here's how to rewatch the 2017 People's Choice Awards.
Of course the obvious option is to DVR the awards ceremony and watch it at your leisure later on, but not everyone is blessed with cable these days. As an alternative, CBS, which is the channel airing the PCAs, will most likely upload the entire awards ceremony onto its website the day after the show airs. It's also likely that Hulu, which currently has a plethora of CBS shows available for streaming, will also have the PCAs on its streaming service the next day as well. If not, fans will definitely be able to see highlights from the evening on the official People's Choice Awards website. Although it's not the same as watching the show in it's entirety, the site uploads so many clips that you pretty much see everything you need to see anyway.
Hopefully, rewatching the PCAs won't be too difficult because I guarantee something will happen that everyone will be talking about the next day. Whether it's a memorable acceptance speech, a wise crack joke from host Joel McHale about President-elect Donald Trump, or Fifth Harmony's first performance since Camila Cabello left the group, there will be plenty of must-see moments.
The People's Choice Awards is always a fun awards show to watch and if you miss it you'll definitely want to watch it as soon as possible so you won't feel totally out of the loop. And even if you do watch it when it airs live, it may be so good you may decide that it warrants a second viewing. And with all of these options at your disposal, you should easily be able to do just that.
The 2017 People's Choice Awards airs at 9 p.m. ET on Wednesday, Jan. 18 on CBS. Don't miss it!