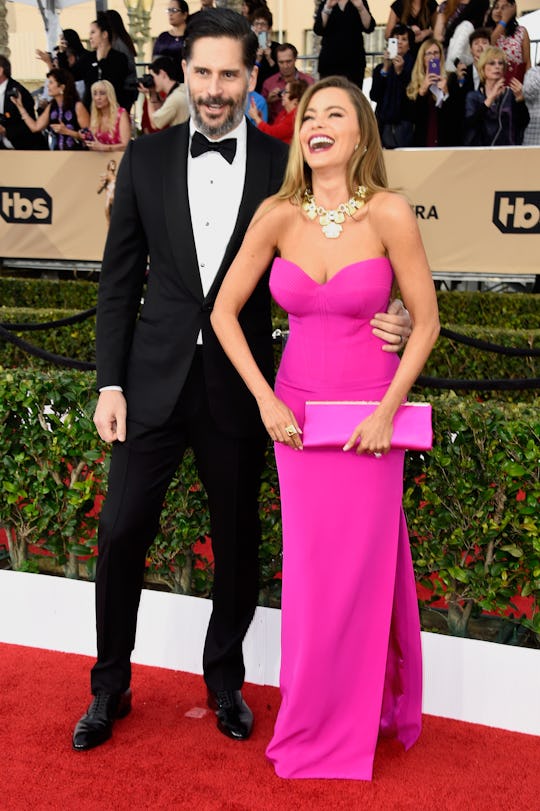 Frazer Harrison/Getty Images Entertainment/Getty Images
Yes, You Can Rewatch The 2017 SAG Awards
The 2017 Screen Actor's Guild Awards is set to air on Sunday, Jan. 29 at 8 p.m. ET and to be honest that time just doesn't work for me. It's Sunday, the day of rest, and I need to sleep. If you're like me, you'll need to know how to rewatch the 2017 SAG Awards, because you know people will be talking about it. Well, besides setting your DVR to record the awards show, unfortunately there's not a lot of ways to rewatch the festivities if you miss it live.
If sleep isn't your main concern, TNT is reshowing the awards show right after it ends at 10 p.m. ET. Undoubtedly, both TNT and TBS will put the awards shows on their sites the next day for those who couldn't watch it live. However, you'll need a cable subscription (or someone else's) to do so. Besides these three options, you'll probably be able to find clips from the show and all of the acceptance speeches online soon after the show airs, so you won't have to worry about seeing the big events of the night at least.
This year's SAG Awards are sure to be filled with the stars. The awards show gives out a total of 15 awards in the categories of film and television, meaning anyone who's anyone will probably be in attendance. Popular and Oscar-nominated films like Manchester by the Sea, Fences, La La Land, and Lion are all nominated in a few different categories. Meanwhile popular shows like The Crown, Westworld, Stranger Things, The People v. O. J. Simpson, and This Is Us also snagged a few nominations as well.
The list of presenters includes the Stranger Things kids (yay!), Sophia Bush, Common, Rashida Jones, and Steven Yeun, while the list of nominees includes the likes of Sterling K. Brown, Claire Foy, Kerry Washington, Riz Ahmed, Ellie Kemper, Ty Burrell, Robin Wright, and Rami Malek. Jane Fonda and Dolly Parton will also be in attendance to present Lily Tomlin with the Life Achievement Award as a way to honor her for all her acting and humanitarian work throughout the years.
So basically, even if you can't watch the SAG Awards live, you should definitely try to rewatch it at some point. It's sure to be a good show and you won't want to be the only one that didn't see it.