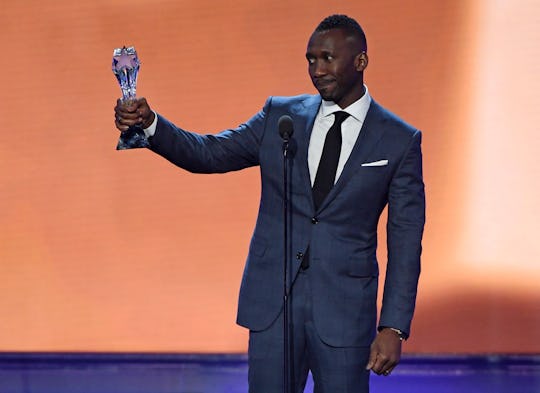 Ethan Miller/Getty Images Entertainment/Getty Images
This Is The Best Way To Rewatch The 2018 Critics' Choice Awards
The 2018 Critics' Choice Awards is airing this Wednesday, Jan. 11 on The CW, and it's a show you won't want to miss. Hosted by Olivia Munn and including a number of incredible celebs, like Gal Gadot who will receive the #SeeHer award, it'll be a fun-filled night. However, if you can't watch it live, you may need to know how to rewatch the 2018 Critics' Choice Awards, so you can relive some of the night's best moments over and over again.
Because the awards show is airing on The CW you'll probably be able to find it on the channel's website and app as early as the following morning. Thankfully, it doesn't look like you'll need to log in with a cable provider to watch either. Besides that, it seems the only other way to rewatch the show in its entirety is by DVRing it. If you're just interested in the award speeches though, you'll probably be able to find those clips online the same night of the award ceremony. (Thank you, YouTube!)
One speech that you'll want to hear is Gadot's acceptance speech for the #SeeHer award. This is only the second time the award has been given out; the first went to Viola Davis at the previous Critics' Choice Award ceremony in December 2016. Gadot, who plays Diana in Wonder Woman, will receive the award from director Patty Jenkins. If you're unfamiliar with the award, it is meant to recognize women who "push boundaries" and "recognize the importance of accurately portraying women across the entertainment landscape" a spokesperson told E! News.
Besides portraying one of the most popular feminist icons in two films over the past year (she also appeared in Justice League), Gadot has been outspoken about the need for gender equality, not only in the entertainment industry, but everywhere. "For me, feminism is all about equality and freedom and [women] choosing what we want to do," Gadot told Entertainment Weekly last May. "If it's salaries, then we get paid equal to men. It's not men vs. women or women vs. men."
Wonder Woman itself also received three nominations at the Critics' Choice Awards: Best Action Movie, Best Costume Design, and Best Visual Effects. However, even though Wonder Woman was a great film, it was Guillermo del Toro's The Shape of Water that received the most love this year, walking away with 14 nominations total, which includes various categories such as: Best Director, Best Original Screenplay, and Best Actress for the film's lead actress, Sally Hawkins. Other popular films this year are Lady Bird and Call Me By Your Name, which also received a multitude of nominations.
Similar to the Golden Globes, the Critics' Choice Awards also recognizes great work in television. Leading in the television categories is Feud: Bette and Joan with six nominations, and following close behind are Big Little Lies and Fargo.
It's unclear if celebs will be "blacking out" the Critics' Choice Awards this year as they did with the Golden Globes on Sunday. The act of wearing black was done in support of the Time's Up movement, which seeks to draw attention to gender inequality and sexual harassment in the entertainment industry.
I expect that these topics will come up at the Critics' Choice Awards this Wednesday night in a number of speeches throughout the evening. You can see how the issue is, or isn't, addressed by watching the 2018 Critics' Choice Awards on Jan. 11 on The CW at 8 p.m. EST.
Check out Romper's new video series, Romper's Doula Diaries:
Watch full episodes of Romper's Doula Diaries on Facebook Watch.