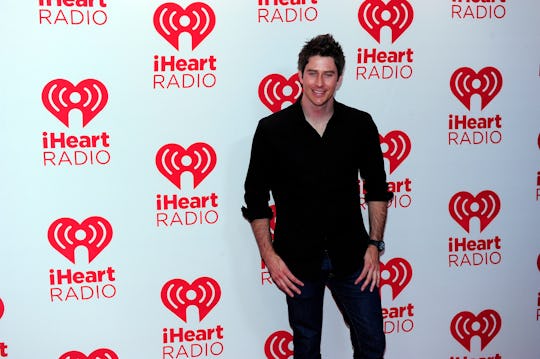 Steven Lawton/Getty Images Entertainment/Getty Images
Rewatching 'The Bachelor: Countdown To Arie' Special Is Easy
In order to refresh your memory in the lead up to the next season of The Bachelor, you're definitely going to want to rewatch The Bachelor: Countdown to Arie special that ABC is showing before the official Season 22 premiere in January. According to the promo, fans will be reintroduced to Arie Luyendyk Jr. and catch up with whatever he's been doing since his Bachelorette season. There will be sneak peeks about what to expect during the season, like a trip to Paris, romantic bike rides, and lots of LOL moments.
The promo also promises that fans will meet Arie's "new ladies," but it's not clear whether we'll be meeting all of the contestants or just a handful of them, similar to what the network did with Rachel Lindsey's season. But Chris Harrison usually knows what we want, so we're ready for whatever he has in store for Bachelor Nation.
The special will air on ABC, Monday Dec. 11, which means that it will be available to stream on all of ABC's platforms. So you'll be able to find it on-demand, on ABC.com, and all of the ABC apps for all of your devices and relive Bachelor Nation's best Arie moments and get to know the guy a little better.
In case you're new to Bachelor Nation, Arie was the runner up on Emily Maynard's season of The Bachelorette and it was pretty emotional when they broke up. Maynard, 31 years old, told People in an interview shortly after Arie was named the new Bachelor, that she was thrilled with the decision:
I have been wanting Arie to be the Bachelor since my season ended forever ago, and I know he's going to be great! He's so much fun to be around and comes from the nicest family, so the girls on his season really lucked out with him! Arie deserves nothing but the best, and I hope everything goes wonderfully for him!
During his season, he was close with Sean Lowe and earned himself the nickname "The Kissing Bandit" for always "sneaking" kisses with Maynard. There are even tutorial videos on YouTube about "how to kiss like Arie," so he's definitely a fan favorite, even if it's been a while.
Arie told People that it still feels surreal that this is all happening:
I'm not nervous. Now that I've had some time and distance away from it, it feels like the feeling I had before I went into it the first time. I think sometimes when you're on The Bachelorette and you jump right into being the Bachelor, for me it would've been too soon.
Arie is definitely on the older side for a Bachelor, where the average age is usually somewhere around 30 years old. You know how people are always wondering if the leads are "doing it for the right reasons?" His age and experience with reality TV definitely put him at an advantage for actually finding true love. Hopefully, this journey ends up working out for him instead of ending in heartache.
January may still seem somewhat far away, but luckily this one-hour special will give us a little taste of all the drama (and love) that's to come in the new year. In fact, I'm going to go out on a limb and say that Season 22 may be one of the best Bachelor seasons in a while. Let's all hope so, at least.
The Countdown to Arie special airs Monday, Dec. 11 at 10 p.m. ET on ABC. Don't miss it!
Check out Romper's new video series, Romper's Doula Diaries:
Watch full episodes of Romper's Doula Diaries on Facebook Watch.