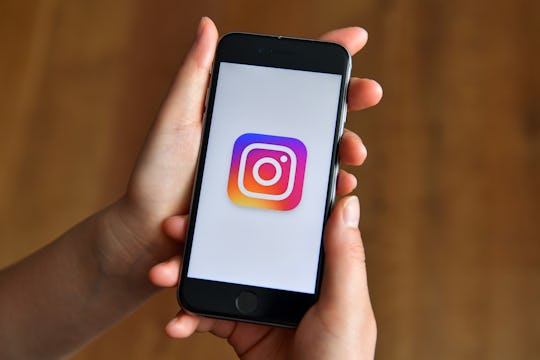 Carl Court/Getty Images News/Getty Images
How To Save An Instagram Live Video To Your Phone
Just when you think you've figured out the latest social media platform update or feature, someone announces a new one. It's like the Murphy's Law of the social media game. On Monday, Instagram announced a new feature that comes along with the app's version 10.12 update. You can now not only broadcast live videos, similar to Facebook's feature, you can also save them. Here's how to save an Instagram live video to your phone, so you can relive the magic of the moment or convert it into an Instagram post.
On Monday, Instagram announced that as part of its latest update, users can now save live videos they broadcast through the app to their phones. The company made the announcement, of course, on Instagram:
Starting today, you'll have the option to save your live video to your phone at the end of a broadcast. While live videos will continue to disappear from the app when you're done, this update gives you the flexibility to hold onto your video and re-watch it later, especially if something exciting happens during your broadcast that you want to remember or share. After your live broadcast ends, tap Save in the upper right corner. You'll only be able to save your video — not the comments, likes, number of viewers or any live interactions. After saving, tap Done and your live video will be saved to your camera roll but will no longer be available in the app.
It also said this is just the first of many improvements to come for Instagram's live video feature this year.
How To Save An Instagram Live Video
Open the app and navigate to the "story" feature in the upper left hand corner. You'll be able to choose whether you want to do a live video, a normal video, a boomerang, or the hands free video option. Choose live video, which will take you here:
Next, record your video:
Then, when you're done, check the upper right hand side of the screen for the "Save" button. That will save your video to your phone.
Now, where it saves it to depends on how your phone's memory is set up, but when you check your phone downloads or photo storage it will probably organize them into a folder labeled Instagram (similarly, if you download from Snapchat, the videos or snaps would be save to a folder on your device named Snapchat).
It's pretty straight forward, but if you're still having trouble figuring it out, or you need to troubleshoot for your specific device, check out Instagram's help section — and don't forget to check that your app is up to date.